Given the growing risk of identity theft, it's crucial to take precautions to safeguard yourself against scammers. Two potential solutions are fraud alerts and credit freezes. Although the terms may appear alike, there are a few important distinctions to consider when deciding which identity theft prevention method is right for you.
In this piece, we'll delve into the definitions of fraud alerts and credit freezes, their benefits and drawbacks, and how to determine which one suits your circumstances.
What is a Fraud Alert?
A fraud alert is a warning message that you can place on your credit report if you suspect or have confirmed, that you are a victim of identity theft. Credit reporting agencies, such as Experian, TransUnion, and Equifax, receive and store information about your credit history, including your credit applications, loans, payment history, and collections.
You only need to place a fraud alert with one credit bureau. They notify the others to ensure you have all three credit bureaus place an alert on your credit reports. Once they place the remark on your credit reports, any lender that views your credit file knows to take extra precautions to be taken when processing any credit application in your name.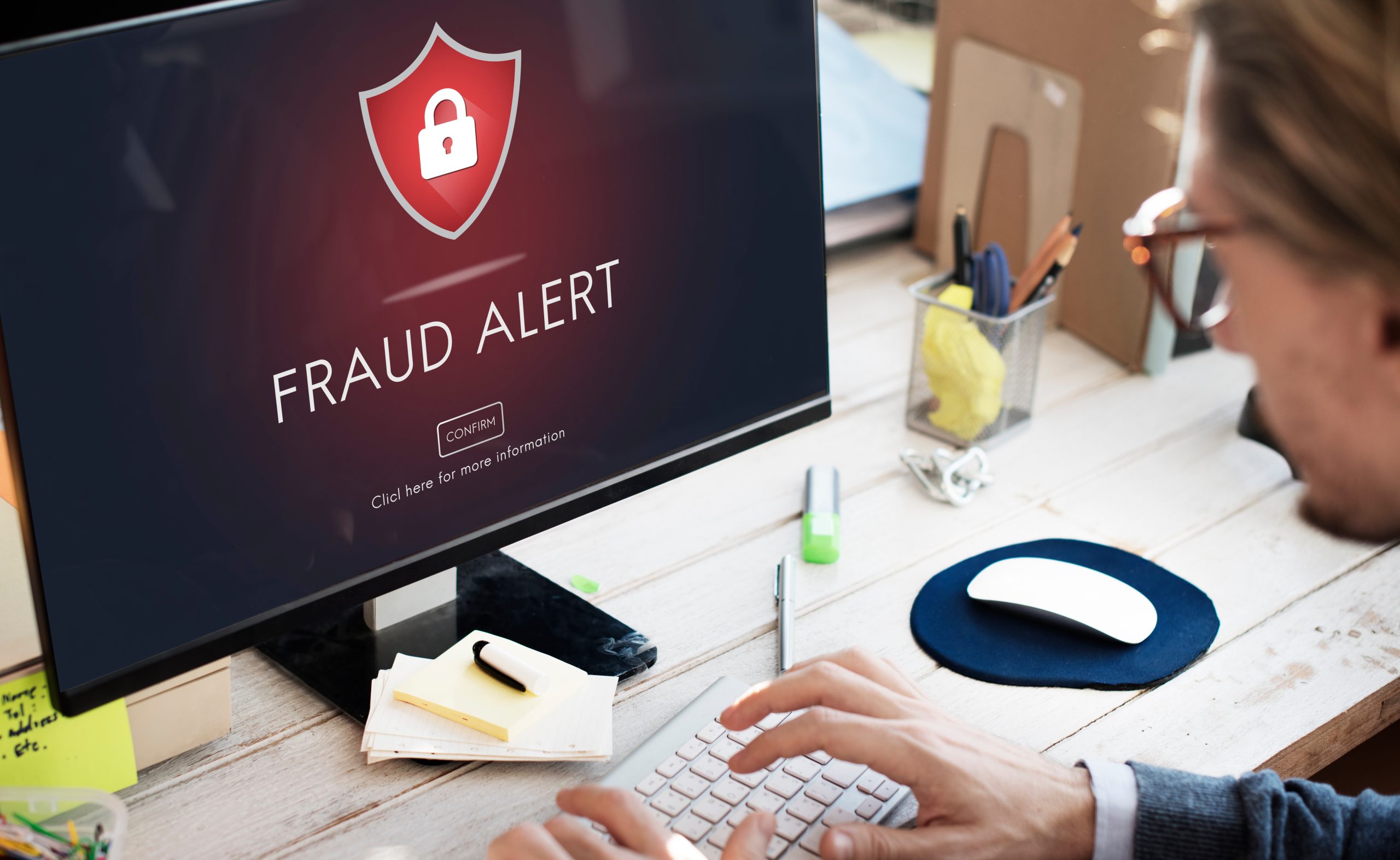 Fraud Alert: A Detailed Look
A fraud alert acts as a cautionary flag on your credit report when you suspect or have been a victim of identity theft. You alert credit reporting agencies like Experian, TransUnion, and Equifax, who then require lenders to exercise additional care when handling any credit application under your name.
Key Features of a Fraud Alert
Cost-effective: Placing a fraud alert on your credit is completely free.
Ease of Setup: You only need to notify one credit bureau; they will convey the message to the others. All three credit bureaus work together to have the alert placed on your credit file.
Duration: A fraud alert lasts for one year without evidence like a police report; having supporting evidence (like a police report or letter from a creditor) allows for an extended fraud alert lasting 7 years.
Limitations of a Fraud Alert
Not foolproof: An alert does not prevent identity thieves from trying. Lenders might not reject fraudulent requests, granting credit to fraudsters and leaving you to deal with bad debt.
Not comprehensive: A fraud alert is not as effective as a credit freeze in certain cases. We'll discuss this more in the next section.
Short timeframe: Without evidence, the initial fraud alert lasts only one year. An extended fraud alert lasts much longer, but scammers don't always leave a trail.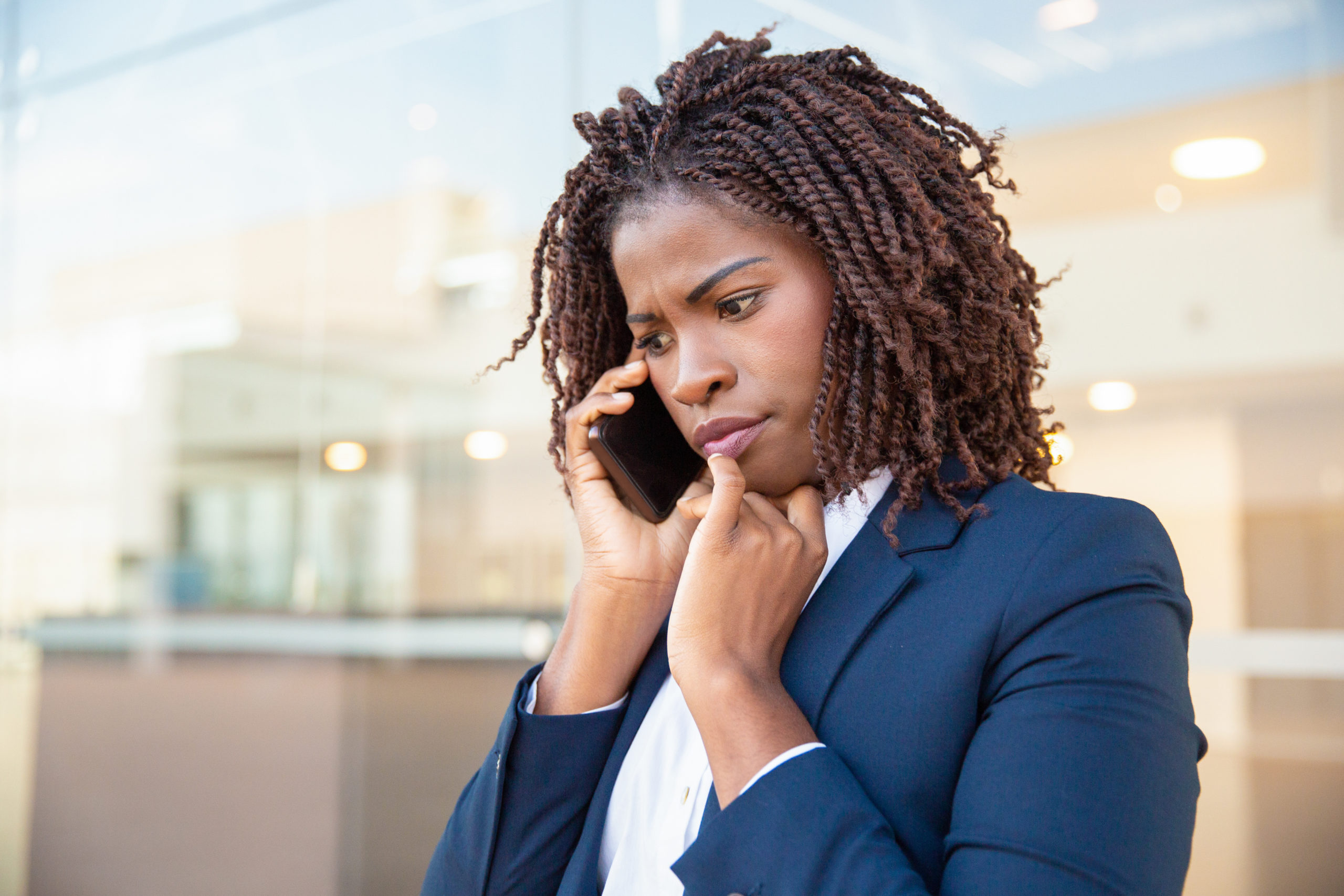 When to Place a Fraud Alert on Your Credit Report
A fraud alert is placed when you have become, or believe you may become, the victim of identity theft.
Place a Fraud Alert for Potential Identity Theft
Let's consider a scenario where you receive an email that appears to originate from your bank, alleging suspicious activity on your account and asking for immediate verification of personal information.
Alarmed by their message, you quickly follow the provided link and enter your private credentials. Two minutes later, you realize what happened and suspect the email might have been a phishing scheme.
Alarmed about the potential for fraudulent activity on your credit, this is the perfect time to contact the credit reporting agencies to place a fraud alert that lasts up to one year.
There's no confirmation of fraudulent activity in this situation yet, but you place a fraud alert to implement preventative measures.
Place an Extended Fraud Alert for Known Fraud
Consider this second scenario. A month ago, you lost your wallet containing your social security card, credit cards, and other personal identification documents. Since then, you've been vigilant, frequently checking your credit reports and bank statements for any suspicious activity.
One day, you notice unfamiliar transactions on your credit card statement. You're certain you haven't made these purchases, and alarm bells start ringing. You contact your bank, who confirms that your credit card has been used fraudulently.
You immediately report the crime to the police and obtain an official police report, providing concrete evidence of fraud.
With the police report in hand, you contact the credit reporting agencies. This time, you can place an extended fraud alert. The police report allows you to extend the duration of the fraud alert from one year to seven years, providing you with long-term protection against additional bad debt and fraudulent activities on your credit report.
A Credit Freeze: Digging Deeper
A credit freeze, or a security freeze, serves as a robust shield for your credit information against fraudulent activities. It halts any access to your credit report, therefore, any lender trying to view it will be unable to do so unless you provide the go-ahead by unfreezing it. This is achieved using a unique Personal Identification Number (PIN) that you receive when you first place the initial freeze.
Advantages of a Credit Freeze
Robust Protection: A credit freeze offers stronger protection compared to a fraud alert as it completely restricts access to your credit report.
Control in Your Hands: You hold the power to allow or deny access to your credit report, providing you the ultimate control.
Unique PIN: A special PIN is provided when you activate a freeze, which is required when you wish to lift the freeze.
Proactive protection: Credit freezes are a proactive way of ensuring that your credit report remains secure.
Disadvantages of a Credit Freeze
Requires Effort: Unlike a fraud alert, you need to contact each credit bureau individually to place a freeze.
Potential Delays: Unfreezing your credit report when needed can cause delays in credit application approvals.
Dangerously Strict Identity Protection: If you lose your PIN or can't answer the security questions, expect a tedious process to unfreeze your credit report.
When to Place a Credit Freeze
The best time to stop a problem is before it begins.
Placing a freeze on your credit prevents any fraudster from accessing it and using it to their benefit. A credit freeze offers more comprehensive protection than a fraud alert, as it prevents the credit from being accessed in the first place.
Place a Credit Freeze for Proactive Protection
You can place a credit freeze even if you don't suspect any fraud or suspicious activity. Let's say you've been a great money manager over the years; you've built up excellent credit, making you an attractive target for identity thieves. While you haven't detected any suspicious activities, you understand the potential risk.
You decide to be proactive in protecting your financial health and reputation. You understand that a credit freeze can prevent unauthorized parties from accessing your credit report and opening new credit accounts in your name, effectively making it more difficult for identity thieves to exploit your good credit and harm your FICO score.
You contact each of the three major credit bureaus to place a credit freeze on your accounts. It may require a bit more effort, but you believe the enhanced protection is worth it. You securely store the unique PINs provided by each bureau, knowing they're the keys to lifting the freeze should you need to apply for credit in the future.
By placing a credit freeze proactively, you take control of who has access to your credit report, thereby significantly reducing the chance of becoming a victim of identity theft.
Place a Credit Freeze After Identity Theft
Although a credit freeze is done as a preventative measure, anyone who has had to recover from a stolen identity knows they don't want to go through it again.
Let's go back to the unfortunate situation where you've had your wallet stolen. After gathering evidence of identity theft and filing a police report, you contact the credit bureaus and place an extended fraud alert to last seven years. On top of that, you immediately place a credit freeze with each credit bureau.
By doing both, you take advantage of the fraud alert's heightened monitoring and the freeze's strong protection. Armed with more than one layer of defense, you're taking meaningful steps and your identity is much safer from being compromised again in the future.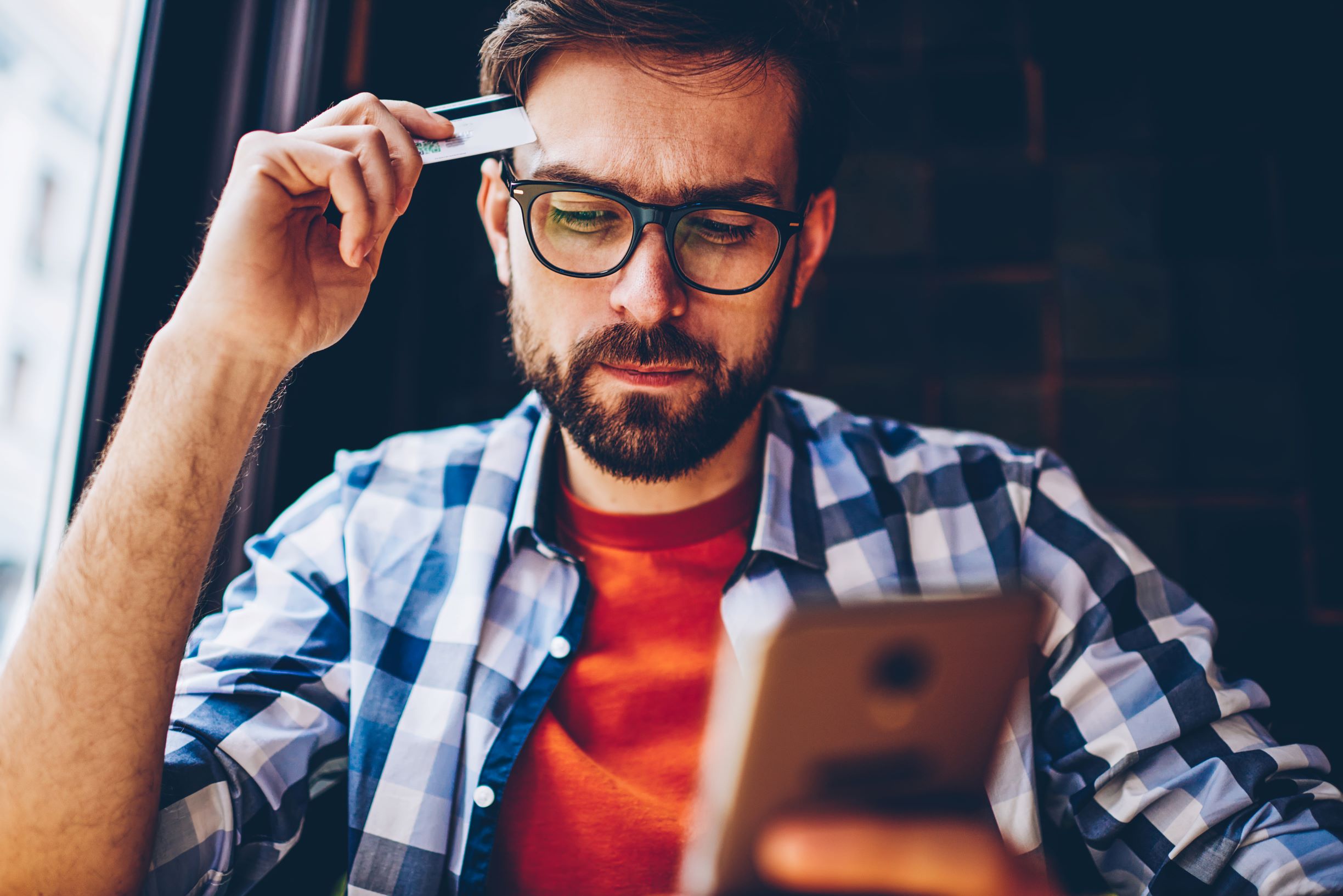 Fraud Alert vs. Credit Freeze: Which option is right for you?
Fraud alerts and credit freezes are both useful tools in combating identity theft. Still, which one you should choose depends on your unique circumstances.
If you've been the victim of fraud, placing a fraud alert is a good first step to take. It will notify lenders to be cautious when processing credit applications in your name and give you some peace of mind.
If you have never had issues with someone taking out credit in your name or otherwise gaining access to your credit record, a fraud alert likely won't make sense.
If, on the other hand, you want to prevent any unauthorized access to your credit report, a credit freeze is a more comprehensive option. It will completely restrict access to your credit report, providing you with more thorough protection.
Conclusion
Fraud alerts and credit freezes are valuable tools for protecting your finances and your identity. They have their advantages and disadvantages, and whether you choose one or the other depends on your situation. Consider the cost, convenience, and level of protection you need before deciding.
Protecting your credit is an essential step to safeguard your finances, so don't wait until it's too late!
Frequently Asked Questions
What does it mean to verify your identity with credit reporting agencies?
Verifying your identity with credit reporting agencies is a process that ensures your personal information is correctly associated with your credit history. This is often required when you request credit reports, place a freeze or alert on your credit, or dispute information on your credit report.
How can I protect myself from identity thieves?
One of the most robust protections against identity thieves is a credit freeze. A credit freeze restricts access to your credit report, halting any potential fraudulent attempts to open new credit accounts in your name. Fraud alerts also play a role by requiring creditors to verify your identity before extending credit.
How can active duty service members protect their credit?
Active duty service members can use tools like credit freezes and fraud alerts for protection. Additionally, they are entitled to free credit monitoring and can access their free credit reports more frequently than the general public.
Can I place a credit freeze online?
Yes. A credit freeze can be placed online with each of the three major credit bureaus. Remember, you need to contact each credit bureau separately to place a freeze.
What is an identity theft report?
An identity theft report or affidavid is an official statement that documents the evidence of identity theft. Filing this report with the credit bureaus can enable the placement of an extended fraud alert and aid in the removal of fraudulent information from your credit history.
How many free credit reports am I entitled to each year?
As a consumer, you're entitled to one free credit report annually from each of the major credit bureaus. However, under certain circumstances like being a victim of identity theft or being on active duty service, you may be eligible for two free credit reports per year.
What's the difference between a free credit report and free credit monitoring?
A free credit report is a snapshot of your credit history at a point in time, while free credit monitoring is a service that continuously tracks changes to your credit file and alerts you to any suspicious activities.
Schedule a Free Debt Consultation with National Legal Center
Complete this form to schedule your free consultation.