In our digital age, your personal information is more exposed than ever and, unfortunately, identity theft is no longer just a plot point in Hollywood movies—it's a very real and sobering threat. The FTC identity theft report placed the cost of identity theft to consumers at nearly $8 billion in 2022.(1)
Imagine waking up one day to find your credit score plummeting due to fraudulent transactions you didn't authorize. Scary, right?
But here's the good news: There's a simple but powerful tool at your disposal to protect yourself—a credit freeze. This under-utilized preventive measure serves as a first line of defense, safeguarding your financial future from the prying eyes of scammers.
Want to know more? Stay with us as we delve into the nitty-gritty of credit freezing and its role in combating identity theft.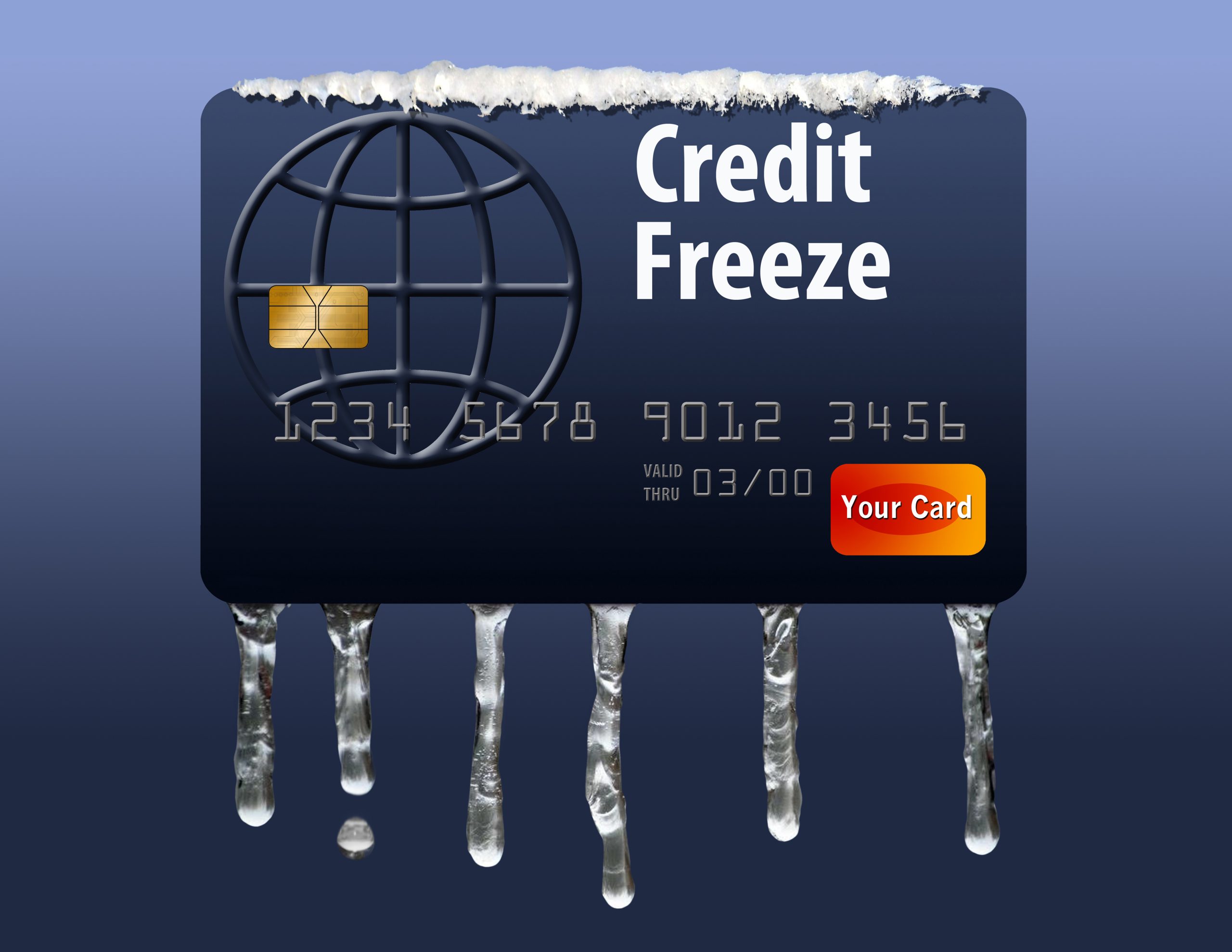 What is a Credit Freeze?
A credit freeze, also referred to as a credit lock or a credit file security freeze, is a preventative measure that limits access to your credit reports.
A credit freeze prevents anyone—potential creditors, lenders, marketers, and especially identity thieves—from viewing the information in your credit files. By doing so, you stop fraudsters from opening new accounts or applying for loans using your personal information.
Unauthorized credit activities can have a negative impact on your credit score and financial standing. It's worth noting that a credit or security freeze does not affect your credit score or prevent you from getting your free annual credit report. You can also still access your scores with credit monitoring services, so you won't be totally left in the dark.
One in every 3 people is likely to be the victim of identity theft.(2) A credit freeze is a no-cost, low-risk first line of defense against becoming one of those three people.
How a Credit Security Freeze Prevents Identity Theft
Identity theft occurs when fraudsters use your personal information, such as your social security number and date of birth, to commit financial fraud. Scammers could open new credit card accounts, do credit checks, take out loans, open accounts, or perform other transactions that require credit achievable through your good name. The financial liability of these fraudulent activities can wrongfully fall on your shoulders, leading to potential legal issues and a damaged credit reputation.
A credit freeze is an effective barrier against this kind of identity theft.
When your credit is frozen, credit bureaus cannot release your credit reports without your express permission. You must manually lift the freeze, or 'thaw your credit' so that new lines of credit can be accessed.
This means that even if fraudsters manage to get hold of your personal details, they can't easily use them to open new credit accounts, because a credit check is usually required to view your credit report before approving a credit-based application.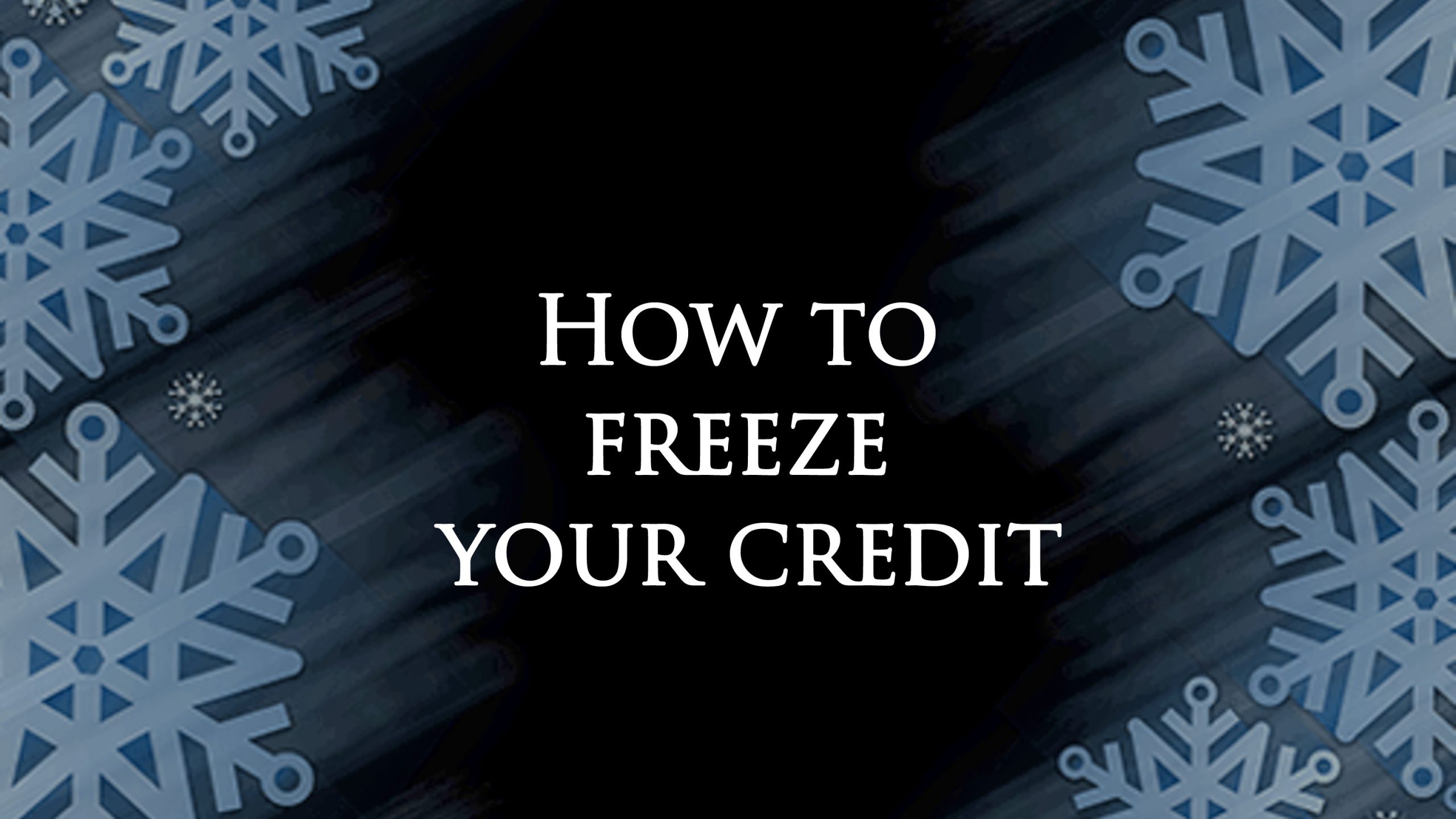 Steps to Freeze Your Credit Reports
Freezing your credit involves a series of steps that require careful attention. The procedure, though repetitive, is straightforward as long as you have all the necessary information on hand and can dedicate approximately an hour or two. Remember that any error, particularly about your personal identification card or information, can lock you out, halting the process.
You might like to know in advance that it can be frustrating to navigate the websites of the three major credit bureaus. Each requires a series of verification questions and highly unique passwords. Given the sensitivity of the data we're working with, though, it makes sense that they really want to make sure it is you who is requesting the freeze. Misentering your personal information may prompt a fraud alert and potentially lock you out of your own credit report.
We'll break each step down in more detail, but here are the steps to freeze your credit:
Contact Credit Reporting Agencies to Place Security Freeze: You must contact the three major credit bureaus – Equifax, Experian, and TransUnion. These agencies are responsible for collecting and reporting your credit information, and they are the ones who can implement a security freeze on your credit.
Provide Personal Information: Expect to provide several pieces of information to verify your identity. You will likely be asked for your name, Social Security number, date of birth, address, phone number, email address, and, in some cases, a picture of your driver's license or other government-issued ID.
Request a Freeze: After verifying your identity, you must request a credit freeze be placed. This can be done online from each of their individual web platforms, or if you prefer, each bureau also offers the option to place a freeze by phone.
Contact Credit Reporting Agencies to Place Security Freeze
The first step will be to go online to create an account with the bureaus so you can access and manage your credit report and, ultimately, place a security freeze on your credit report.
Information to have ready
In order to place a credit freeze effectively, there are several pieces of information you need to have ready to make the credit freeze process smoother and quicker. Plan to have the following information on hand to place the credit lock and limit access to your credit:
Your name
Your Social Security number
Your date of birth
Your current address
Your phone number
Your email address
A copy of your driver's license or other government-issued ID
Having the right information ready when freezing your credit is critical, not only for a smooth process but also to avoid unnecessary delays.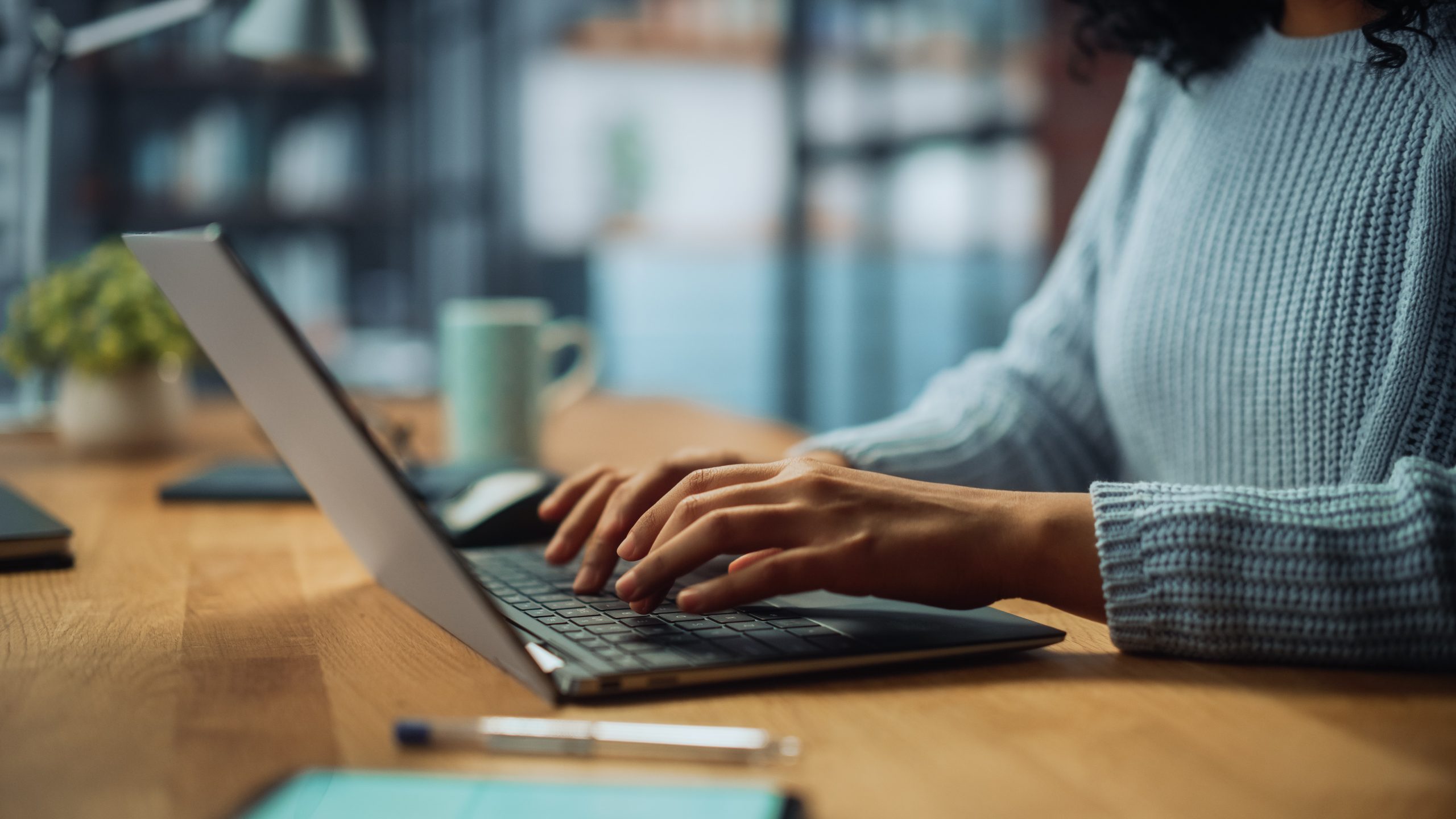 Create an Account with the Three Major Credit Bureaus
Before initiating a credit freeze, you'll need to establish accounts with each of the three credit bureaus. Each credit bureau has a distinct procedure for credit account creation and credit freezing.
Equifax: To create an account with Equifax, you can visit their website and follow the account creation process, or alternatively, you can reach out to their customer service at 800-349-9960. After your account has been established, you can place a credit freeze online through your account or by calling Equifax at 800-349-9960.
Experian: For Experian, you can set up an account by visiting their website or by calling their customer service at 888‑397‑3742. Once your account is ready, you can request a credit freeze either online via your account or contact Experian by phone at 888‑397‑3742.
TransUnion: Finally, you can create an account with TransUnion by visiting their website or calling their customer service line at 888-909-8872. Similar to the other bureaus, you have the option to initiate a credit freeze through your online account or you can call TransUnion at 888-909-8872.
Credit Lock, Credit Freeze, and Fraud Alert- What's the Difference?
Reading a credit report is confusing enough, let alone navigating the differences between a credit lock, credit freeze, and fraud alert. Let's take a look at these three terms so you make it to the right place and don't spend time or money on the wrong thing.
A credit freeze is the most powerful tool you have to prevent identity theft. The federal government requires that each major credit bureau make this option available to consumers for free. A credit freeze restricts access to your credit report and requires that any lender or creditor who tries to view it must first obtain your consent.
A credit lock is similar to a credit freeze, but it is less powerful and comes at a cost. Odd, right? Per federal law, credit bureaus are not allowed to charge for a credit freeze. As a way to offer additional products and services to their customers (and to monetize what the government forced them to give away for free) some credit bureaus created products similar to a credit freeze that they can charge for. National Legal Center does not see a significant benefit to consumers in choosing to place a less robust credit lock compared to a free and comprehensive government-mandated option of a credit freeze.
A fraud alert is also an effective way of deterring scammers from opening fraudulent accounts in your name, but it's not as strong as a credit freeze. Fraud alerts notify lenders and creditors that you have been the victim of identity theft. Upon receiving this alert with a request for credit, the lender is prompted to spend extra time verifying the applicant's identity before extending a line of credit. A fraud alert is a smart idea for anyone who has been a victim of identity theft in the past, and it can be used in combination with a credit freeze or credit lock. A fraud alert lasts for one year, or a long-term fraud alert can be requested, which lasts for 7 years.
Freeze your Credit
After successfully setting up your accounts, you'll move to the critical step of formally initiating a credit freeze request with each credit bureau. This can be accomplished either online through access to your credit and accounts or over the phone.
Equifax: To request a freeze on your Equifax credit report, visit their freeze page online or contact their customer service at 800-349-9960.
Experian: For Experian, the process is similar. To enact a freeze on your Experian credit report, go to their freeze center online or call them at 888‑397‑3742.
TransUnion: Likewise, to place a freeze on your TransUnion credit report, access their freeze portal online or make a call to 888-909-8872.
Remember, it's crucial to go through this process with each of the three credit bureaus. Initiating a freeze with only one credit bureau is like closing your front door while leaving the back and side entrance open. It will not result in a comprehensive freeze across credit scores with all three, leaving gaps in your protection against potential identity theft.
Try to access your credit report to confirm
Once you have requested the freeze with all three major credit reporting agencies and bureaus, you'll want to ensure that the freeze has been effectively applied.
You can confirm your credit profile and credit reports are frozen by attempting to access your credit reports on your own. If the freeze is in effect, then you should not be able to view or access your credit report without first unfreezing it.
This is an important step in verifying that the security freeze has been placed on all three of your credit reports correctly. While it may not seem necessary to take this extra step, it is a crucial one, and can save you from any potential issues that may arise in the future.
By freezing your credit with the three major bureaus, you can rest assured that you are taking the essential steps to protect yourself and your financial information. With an effective security freeze, you lower your risk of becoming the one out of three who falls victim to identity theft.
How to Lift a Credit Freeze
The ability to lift or "thaw" a credit freeze lets you temporarily or permanently remove the credit freeze when you need to apply for credit.
Like placing the credit freeze, lifting a credit freeze requires contacting each credit bureau individually. When you begin they will ask if you are temporarily thawing your credit freeze or if you are permanently lifting the freeze.
A temporary lift, or "thaw," has specific start and end dates, so plan accordingly when applying for new credit. The permanent removal process is equally straightforward, you simply do not place a date to resume the freeze.
You will need to repeat the steps to lift a credit freeze with all credit reporting agencies.
Maintain Regular Monitoring and Security Measures
While a credit freeze can effectively lock your existing account and prevent new accounts from being opened in your name, it doesn't prevent fraud on your existing accounts. While a credit freeze locks just about everyone else out, you still have access to review your own credit reports. Be sure to monitor your financial accounts and credit reports to spot any suspicious activities.
Additionally, consider setting up fraud alerts and using credit monitoring services. Many of us can also become much more selective about sharing personal information. The less information we put out there, the less likely a fraudster will encounter it.
In Conclusion
Protecting your credit from identity theft requires diligence and smart security measures like credit freezes. While these steps might seem burdensome, they provide a strong line of defense against identity theft and can save you from the financial headaches that come from fraud. If you have delinquent debt or have been harmed by misreporting of information by a debt collector, our law firm can help you.
Get help with debt and stand up to unfair debt collection tactics with National Legal Center.
FTC Press Release, February 2023; Accessed 07/26/2023 from FTC.gov
Identity Theft Statistics; Accessed 07/26/2023 from identitytheft.org
Schedule a Free Debt Consultation with National Legal Center
Complete this form to schedule your free consultation.