When LVNV Funding, LLC files a debt collection lawsuit against you, your top priority has to become understanding your options and deciding what action to take. You're wise to seek legal advice from an experienced attorney who understands the complexities of these cases, but before you do, you can take some smart actions to help your case.
Who Is LVNV Funding?
LVNV Funding, LLC is a debt buyer. They purchase unpaid debts from other companies for a fraction of the amount owed. Once LVNV Funding, LLC has purchased a debt, they (or their collecting arm, Resurgent Capital Services) try to collect on the debt owed by sending letters, making phone calls, and filing a debt lawsuit. Their goal is to collect on those debts to earn a profit.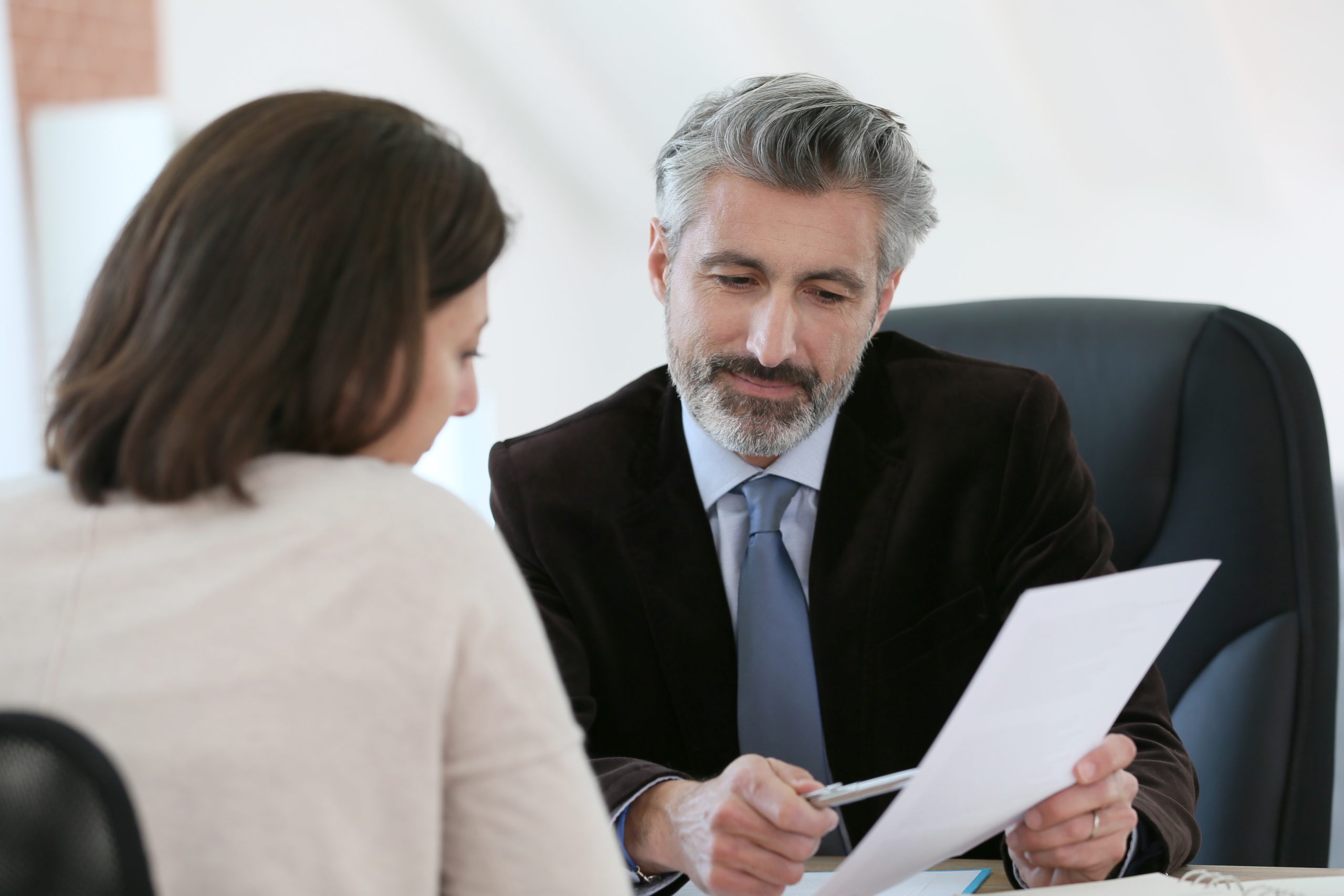 Read up on Your Rights
If you're facing a lawsuit from LVNV Funding, you'll want to become informed about your rights and the state's laws governing debt collection, as each state may have state-level debt collection regulations. As you dig into consumer protection laws, you may discover ways to defend against debt buyer lawsuits. Our law firm offers various ways to defend an LVNV Funding lawsuit.
Begin by reading the article Settling Debt with LVNV Funding to better understand the company's debt collection practices, and then look at the Credit Card Lawsuit page to learn about your rights in debt collection.
By arming yourself with knowledge, you can know where to focus your efforts and make the best decisions for defending a lawsuit from LVNV.
Laws to Know- Fair Debt Collections Practices Act (FDCPA)
The Fair Debt Collections Practices Act (FDCPA) is a federal law that protects your rights from debt collectors. The FDCPA states that all creditors must follow specific rules when collecting a debt, and LVNV Funding is no exception.
For example, the FDCPA prohibits debt collectors from harassing or abusing you and requires them to provide accurate information about your debt. The law also states that creditors cannot make false statements or threaten legal action if they do not intend to sue.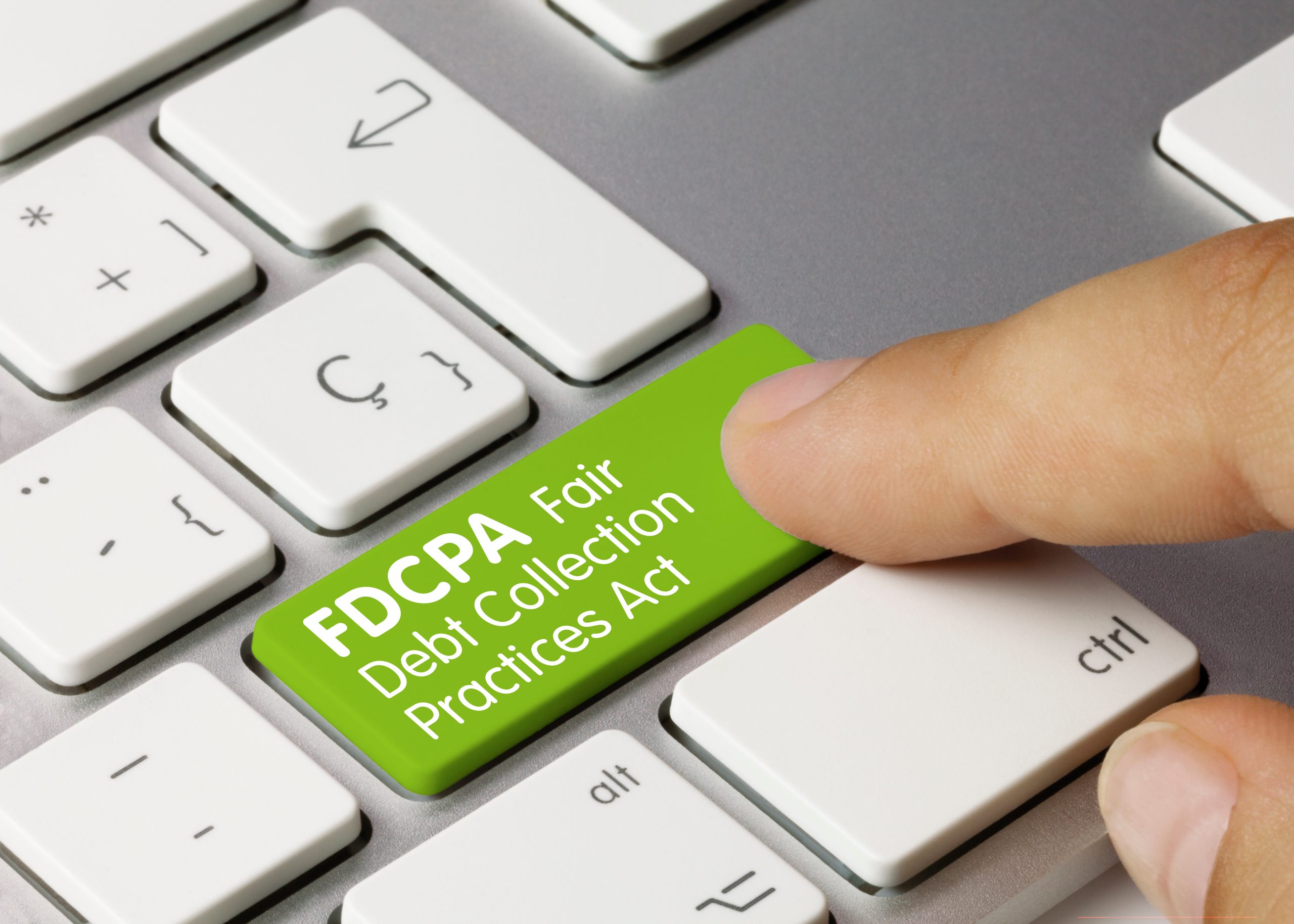 FDCPA Example #1: What Debt Collectors Can't Say
Debt collectors are not allowed to use profane language or make threats about things like wage garnishment or property seizure that they can't do or don't intend to do. They also cannot represent themselves as attorneys if they are not an attorney. They cannot misrepresent that they plan to take legal action unless they have the capacity and intention to do so.
FDCPA Example #2: What Debt Collection Agencies Must Do
Debt collection agencies must provide you with a written notice that identifies the creditor, the amount of money owed, and instructions on how to dispute the debt. The FDCPA also requires that all debt collectors provide written verification of the debt if it is requested shortly after making initial contact with the debtor.
Laws to Know- Fair Credit Reporting Act (FCRA)
The Fair Credit Reporting Act (FCRA) is a federal law that helps protect consumers' credit. This law states that creditors must report accurate and up-to-date information to the credit bureaus, and debt buyers are no exception.
For example, under the FCRA, if you dispute an account or item on your credit report, the debt buyer must investigate your dispute and provide the credit bureaus with updated information if there was a mistake.
FCRA Example #1: What a Debt Collector Must Report
A debt collector if they report anything to the credit bureaus, must list the correct balance of the debt, and indicate whether payments are being made on the account. All information reported must be accurate and verifiable.
FCRA Example #2: What Debt Collectors Can't Do
Debt collection agencies cannot report false or inaccurate information about your debt, such as an incorrect date when the debt was incurred. They also cannot report on medical bills with balances under $500.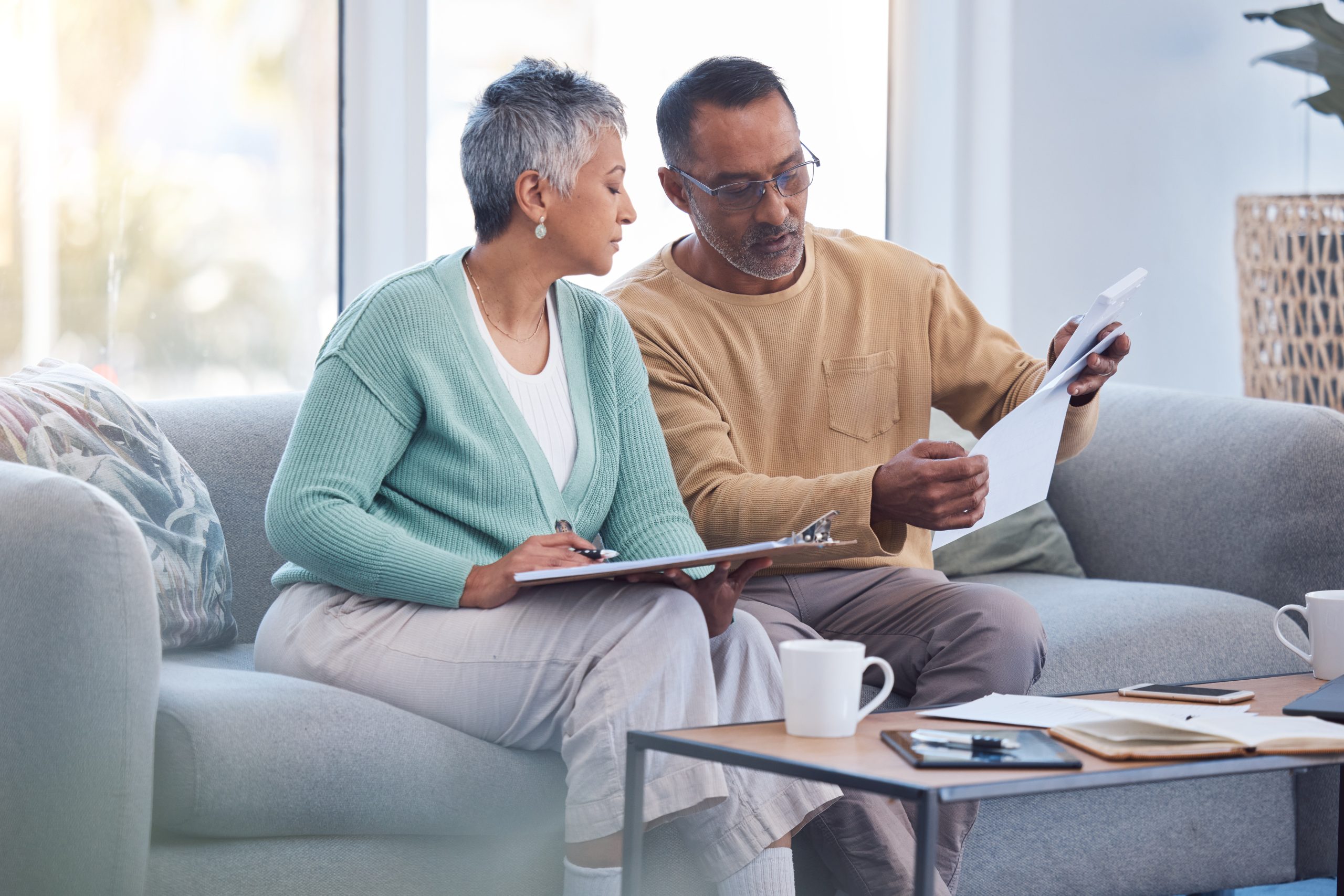 Gather Documents and Evidence of the Debt
If LVNV Funding has filed a lawsuit against you, the first step should be to gather all documents relating to the debt. Look for any notices or correspondence from them, credit reports that mention the debt, evidence of payments you may have made, and any debt collection letters you have received on the account. If you've received a debt collection summons or subpoena, make sure that you keep these documents in a safe place. You should also ensure you have all your financial statements, original contracts for the debts in question, and/or proof of payment.
Even though you may have stopped making payments some time ago, there may still be a valid counter-defense or argument to defend the lawsuit. For instance, A debt collection letter you received six months ago from Resurgent Capital Services might not seem helpful, but it could potentially contain violations of the Fair Debt Collection Practices Act (FDCPA).
Debt buyers and collectors, including LVNV Funding, are bound by specific legal requirements when communicating with debtors. Beyond that, LVNV may be held responsible for the actions of Resurgent Capital Services, too. If either company has failed to comply with these rules, it opens up the opportunity for you to explore bringing a counterclaim against them when defending the debt collection lawsuit.
For instance, if the letter failed to disclose that it was a communication from a debt collector or didn't include a necessary mini-Miranda warning, these could be seen as FDCPA violations. If you still have this letter, consulting with a legal professional to review it for potential violations might be worthwhile. A seemingly standard collection letter could dramatically alter the dynamics of your case, turning what seems like a helpless LVNV debt collection lawsuit into a scenario where you can present a valid counterclaim, seek a dismissal of the lawsuit, or turn the table all the way around by making a demand for money damages for their violations.
Keep Records of Debt Collection Agency Communications
Once a lawsuit has been filed, maintaining records of all communication between you and the debt collector or creditor should be a top priority.
Documents to Gather
As you put your paperwork together, consider putting all written correspondence in an organized file with receipts of payments you may have made. Top-notch organization will be essential in providing evidence to back up your case and form your defense against an LVNV Funding lawsuit.
Call Logs
It's a wise idea to document all phone conversations or other forms of communication with LVNV Funding or the law firm handling the account throughout the lawsuit process, including any discussions related to mediation or settlement negotiations.
Keep a log of dates, details of conversations, names of company representatives, and any other pertinent information. As you build your case, this detailed account of communication could be beneficial in forming your defense against LVNV Funding.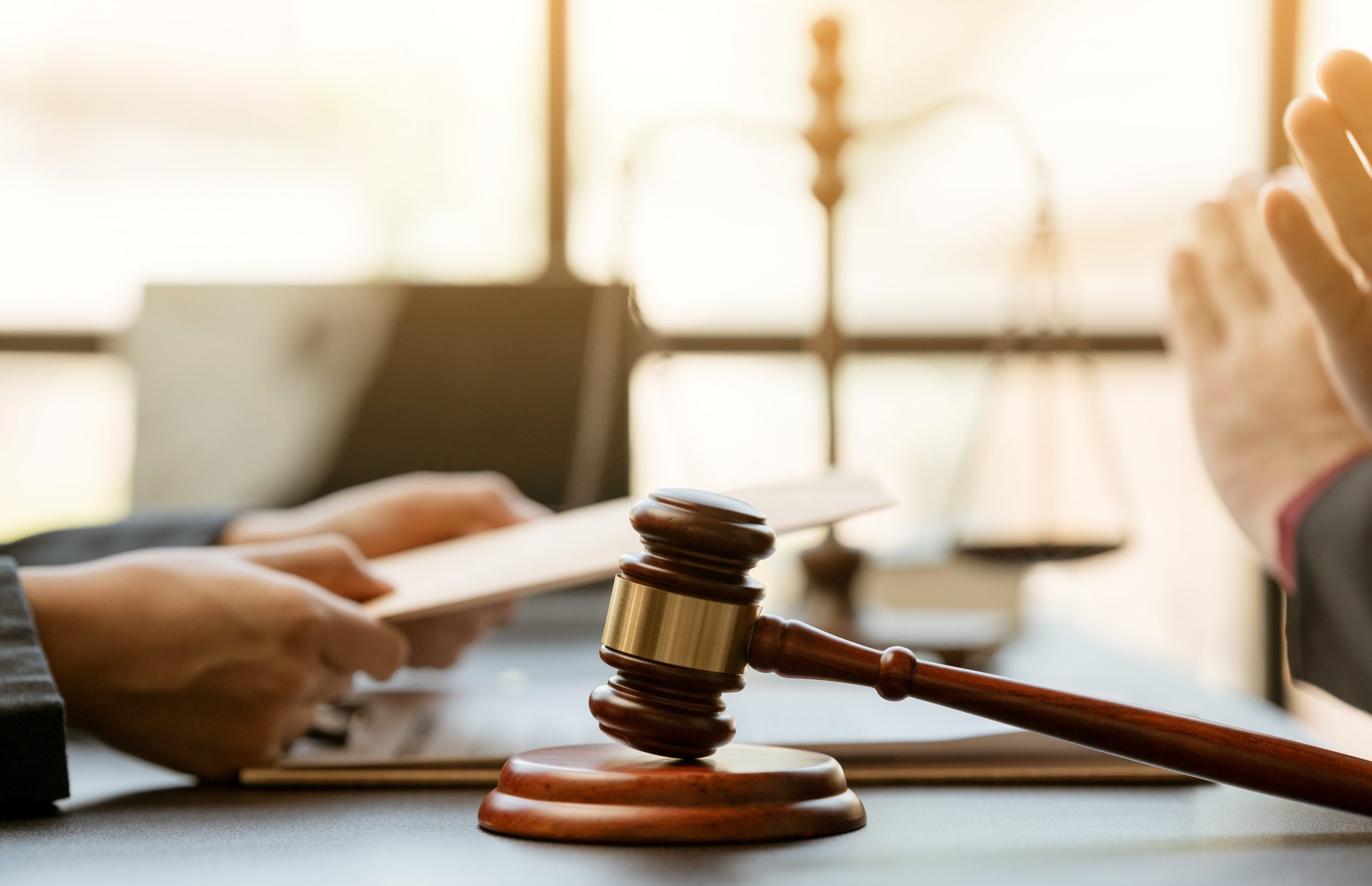 Consider Seeking Representation
A debt collection lawsuit is a serious legal matter. A summons can quickly become a judgment, leaving you vulnerable to wage garnishment, bank levy, real estate liens, and more in many states, sometimes for decades to come.
Once a lawsuit is filed, acting quickly and decisively is critical. Consider hiring an attorney experienced in defending LVNV Funding debt collection lawsuits before the case progresses to judgment. The legal professionals at National Legal Center can help you understand your legal rights and provide critical insight into the best way to proceed with your defense.
Timing is Important
Once you receive notice that LVNV Funding is suing you, you've got limited time to respond to the lawsuit. If you wish to avoid a default judgment, timing is crucial. Timeframes vary by state, but you'll usually only have 21-30 days after the initial summons is served to file your answer and defend yourself against the lawsuit or reach a settlement agreement. If you don't respond promptly, you could end up with a default judgment, making it more costly and challenging to resolve the debt. On the other hand, a knowledgeable attorney might determine that your best bet is to negotiate a settlement out of court, encouraging that the time and expense of defending the lawsuit be put toward the resolution of the debt instead of defending the suit.
Work with a Law Firm Focusing on Debt Collection Defense & Resolution
It's essential to seek the guidance of an experienced attorney specializing in debt collection defense. A good lawyer can advise you on all aspects of the case, including your options and how best to proceed.
At National Legal, we have extensive experience dealing with LVNV Funding lawsuits. Our knowledgeable attorneys and legal professionals can help you explore the best options to defend an LVNV lawsuit.
Financial situations are often complex and unpredictable, so we work hard to create customized solutions for each one of our clients. We also provide a variety of services designed to help protect your rights, challenge creditors, and negotiate a reasonable settlement agreement in your best interests.
Contact National Legal Center for a:
Free consultation;
Free review of your credit report;
Free plan of action for any collections account.
No matter what stage of the debt collection process you're in, we want to help. Contact us today to begin building a defense for your LVNV Funding lawsuit.
Schedule a Free Debt Consultation with National Legal Center
Complete this form to schedule your free consultation.