When you learn that you're facing a credit card lawsuit, your next steps are crucial.
The debt settlement attorneys at National Legal Center are ready to help. First, you need to know what is happening and what your options are. In this article, we'll review quite a bit of information related to debt collection lawsuits. These are usually filed by credit card companies and debt buyers who are attempting to recover unpaid debts.
Follow these quick-links to jump to a pertinent section. Or read through for a thorough understanding of the entire process.
Why Would a Credit Card Company Sue Someone?
You may be wondering why a credit card company would sue you. Creditors can file lawsuits for various reasons. However, we'll be focusing on the most likely reason a credit card company would sue a consumer: unpaid credit card debt.
The credit card company could file a credit card lawsuit if you break the terms of the contract.
Lawsuits due to unpaid credit card payments are essentially the result of a breach of contract. Sometimes these claims are filed as an Account Stated action or an estopel claim, but at the root of it, these are the creditor suing for money over a debt.
Your contract with your credit card companies outlines a specific set of terms and conditions. You agree to follow these terms when you sign up for credit with the credit card company. You make charges on your credit card which means you now owe the debt. Breaching this contract means not following the terms outlined in the credit card agreement. Specifically, failing to make your monthly payment.
Now, you aren't likely to be sued for missing one credit card payment. Sure, it'll affect your credit score if it goes more than 30 days late, but creditors are not expected to file a lawsuit for unpaid debts after a short period. However, long-term credit card delinquency can lead a credit card company to file a case due to the breach of contract.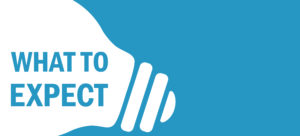 Steps in a Debt Collection Lawsuit
You miss several monthly payments on a credit card debt.
Your account goes through a charge-off process with the original creditor.
The current creditor places the account with a debt collection law firm (or sells it to a debt buyer, who does the same).
That creditor or collection firm files a debt collection lawsuit with the courts.
A sheriff or process server delivers a written notice, usually called a summons, to you in person, posted at your home, or notice is mailed to you.
The summons lists a timeframe of how long you have to respond, often 30 days or less.
If you were served and do not respond at all, a default judgment will likely be entered against you.
After service if you respond to the summons the court will likely schedule a hearing.
Once a judgment enters, the collector can pursue post-judgment collection. This may include potentially garnishing wages, putting a lien against real estate, or taking money from your bank account depending on your state and financial situation.
Let's assume you do NOT want this lawsuit to lead to wage garnishment, liens against your home, and dealing with bank account levies. If this is the case, you don't want to ignore the summons. There may be times when allowing a default judgment to enter IS your best strategy. A knowledgeable attorney who is familiar with your situation and state laws can help you understand when, and why, that might be appropriate.

Let's take a look at the two preferred options: having your day in court to defend yourself or settling the debt.
Don't Ignore a Credit Card Debt Summons Unless You Know Your Risks
The credit card company has filed a debt collection lawsuit, and you have received a court summons. Now it's time to defend yourself against the suit. As soon as you receive the summons, act quickly! Your number one priority should be to retain an attorney.
Contact National Legal Center at 800-728-5285. Our Case Analysts are experienced in debt collection lawsuits and are glad to provide consumers with a free consultation. Our debt relief attorneys can help you understand your rights and assist you in any debt settlement negotiations you might have.
Know your rights

When you are facing legal action for unsecured debt, it's essential to understand your rights. Suppose a debt collector violated federal law or the statute of limitations has passed. In that case, you may have a solid affirmative defense.
Let's take a look at some of your rights as a consumer.
Fair Debt Collection Practices Act (FDCPA)
This federal law intendeds to protect consumers from harassment and abusive debt collection practices. The FDCPA requires debt collectors to adhere to a minimum standard of business practices.
There are many ways that collection agencies may have violated the FDCPA, including:
False statements: Debt collectors may not falsely represent the amount you owe. They cannot claim they can or will take actions that they are not able to take to collect from you.
Harassment: The FDCPA prohibits debt collection agencies from harassment, including using threats of violence or intimidation to get you to pay what you owe.
Unfair practices: Collection agencies are prohibited from engaging in unfair practices like contacting you at unreasonable times (before 8 AM or after 9 PM), or telling others that you have unpaid debt.
If a debt collector violates the FDCPA, they could be liable for damages of up to $1,000, and attorney's fees. In some cases, making a counter-claim against them under the FDCPA may prompt them to ask that the court dismisses the suit.
Even if this doesn't prompt the debt collector to dismiss the suit, it may prompt them to accept a reasonable payment plan or a settlement on the account.
Statute of Limitations
Depending on how long it has been since the account fell behind, the plaintiff may not be allowed to bring a claim against you.
For some types of debt, there is a time limit the creditor has to file a lawsuit which is called the "statute of limitations." This is often 4-6 years from when your account became overdue, depending on the state. If this timeframe has passed, you may have an affirmative defense stating that they can no longer pursue legal action against you in court for money owed under state law. It is best to speak with your attorney to determine the correct statute of limitation that applies in your state and the specific type of debt you have.
Talk to an attorney.
If you've been sued for credit card debt by Midland Credit Management, Portfolio Recovery Associates, or any other creditor or debt buyer, you may have many options. Knowing your credit card rights can help you deal with legal action by creditors and credit card collection agencies. If you're not sure where to start or what to do next, it's best to consult an attorney who specializes in credit card law as soon as possible.
That's where the experienced professionals at National Legal Center come in.
What is National Legal Center?
When facing a debt collection lawsuit, you need an attorney who knows what you're up against. National Legal Center is a multistate consumer rights law firm that has helped thousands of consumers deal with lawsuits by credit collection agencies and creditors.
Our knowledge and experience can guide you through debt collection lawsuits. If you would our assistance, call us today at 1-800-728-5285 for a free confidential consultation.
We'll help you understand what a collection agency can and cannot do, how the lawsuit affects your credit report and credit score, what to expect from the credit card companies, and much more.
Why can you trust National Legal Center?
We are debt relief attorneys.
As debt relief attorneys, we have seen first-hand how credit cards can quickly spiral out of control. We know what it takes to help you find credit card debt relief. And most importantly, we know how to deal with credit card lawsuits brought by creditors against our clients.
National Legal Center is an accredited member of the Better Business Bureau. We presently maintain an A+ rating, and we welcome you to check out the reviews our clients have left for us with the BBB.
Here's what our clients have to say about us:









You can be our next success story.
Complete this form to get started today.