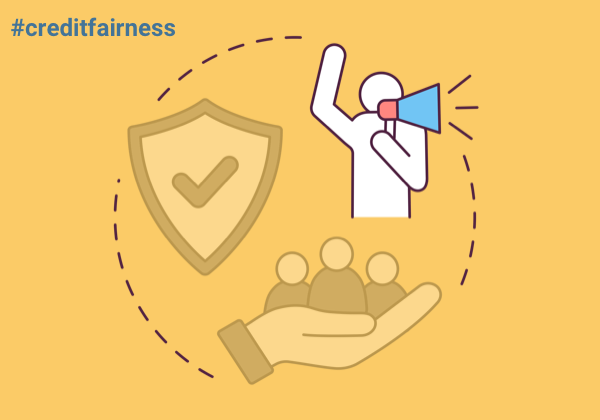 Credit fairness is the idea that everyone should have access to fair and accurate credit scores. We take it a step further by advocating for credit equality, policy advancement and transparency in the credit reporting industry.

This is a complex topic, but it's one that we feel passionately about at National Legal Center.

For too long, the credit reporting industry has operated without adequate regulation or oversight. This has led to a situation where millions of Americans are at risk of:
Having incorrect information sent to companies that make lending decisions
Losing job opportunities because of outdated and inaccurate information
Making poor financial decisions for the sake of getting a better credit score
These are just a few examples of how the current system is unfair. We believe that everyone deserves equal access to credit opportunities and information.
The first step to achieving this goal is education.
Sign up for our email series on #creditfairness to learn more about the issue and how we are helping people take a stand against credit inequality.
If you've been denied job or home loan because of inaccurate information on your credit report, take your stand and learn how National Legal Center can help you set the record straight and stand up for your rights.
National Legal Center is #StandingUp for #CreditFairness.