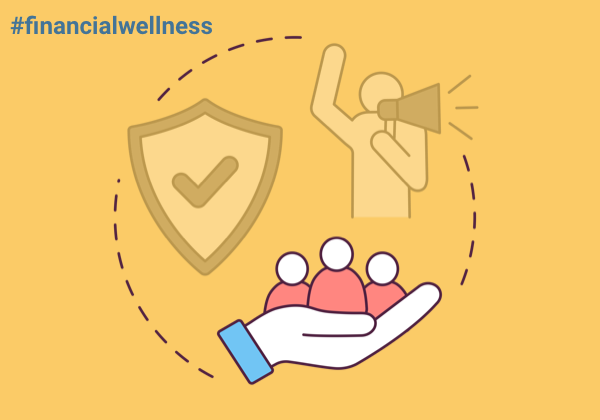 We're living in an information renaissance with more access and resources than ever before. We can communicate with people all over the world in an instant. And yet, when it comes to our finances, many of us don't feel very well informed.
In fact, 77% of us feel lost, anxious, and downright stressed about money.
We're clearing the air and bringing you simple, actionable steps to take control of your finances so you can bring financial wellness into your world.


Financial Wellness is creating a relationship with money where it serves you as a tool to achieve your goals, rather than you serving it.
Enter NLC Wellness: straightforward education brought to you by National Legal Center, the consumer rights law firm that helps good people stand up to big banks, bullying debt collectors, and bad debt.
What is NLC Wellness?
We're diving into three simple theories that we believe will have you on a path to Financial Wellness:
If you never leave the basics, you'll never have to go back to them.
There is no one-size-fits-all when it comes to financial wellness, and that's okay.
Recognizing marketing misinformation is critical.
Here's the thing, though.
We don't just want you to read and learn.
We want you to experience and grow.
What you'll experience
Interactive courses, quizzes, articles and videos
A safe space to talk about money
A community of like-minded people striving for financial wellness
Ways you'll grow
Gain confidence and control of your finances, no matter your income or net worth.
Experience a fulfilled life that isn't driven by financial fear.
Overcome the obstacles in your path, like debt and credit trouble.
Everyone deserves the opportunity for financial wellness, and we're committed to helping make that happen.
It's time for change that works. It's time for #FinancialWellness.
Take your stand