Debt settlement lawyers are your best friend when you're deep in debt.
These professionals help with debt negotiation and ensure that creditors know they can't take advantage of you. We're going to review: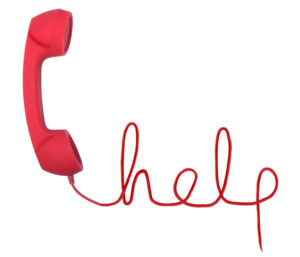 When you should hire a debt settlement attorney
Why it is a better option than using a debt settlement company
Essential things to consider along the way
Let's go!
What is a debt settlement attorney?
Debt settlement attorneys have a great understanding of contract law and the power of negotiations. They may directly negotiate on your behalf or have professional non-attorney negotiators who assist them in negotiating your credit card debt.
The team at National Legal Center will review many elements of your financial situation and create a plan of action. They may consider factors like your income, assets, who the creditors are, the state you reside in, and more. Knowledge of consumer rights laws puts attorneys a step ahead of the game in knowing what to look for. For example, they'll know what a debt collector can and cannot do when collecting on a delinquent account.
When you're falling behind on your accounts, hiring one of these professionals is the best way to ensure that collectors cannot take advantage of you.
Debt settlement versus bankruptcy
Debt settlement is often the preferred option, particularly when it comes to credit card debt. Many creditors and collection agencies have a history of being willing to settle debt for less than the full amount owed. Given the long-lasting implications of bankruptcy, debt settlements may be the better option.
However, bankruptcy has a place, and sometimes it makes sense.
By speaking with a debt settlement law firm, you'll be able to get a confident understanding of your options.
Debt settlement & your credit
When you're trying to settle outstanding debt, the first thing that comes up is how it will affect your credit rating. A debt relief attorney has a good understanding of this and should provide insight into the implications of your options.
Nearly any action you take on your accounts will affect your credit score. The same goes for bankruptcy and debt consolidation, too.
When you cannot make the minimum payments on your credit cards, your credit will be affected. An impact on your score is unavoidable when you fall delinquent, don't be surprised when you see that happen.
Your credit score is important, and we can help improve your credit report. But, there are more significant issues to tend to first. Above all, you need a way to deal with this unaffordable debt. A plan created by National Legal Center will provide you with a way to deal with all of your debts.
When It's Time To Call A Debt Settlement Attorney
Even the savviest of DIY'ers will want to know their boundaries. Take replacing your roof, for instance. Sure, you might be able to do it yourself. But, you also might not.
You have to consider the roof, your tools, if you have enough money to buy the materials, the time, and more. There are so many things to consider when replacing a roof. Then, what if it leaks? What if you had the best of intentions, planned as best you could, and used the right tools, yet somewhere along the line, you goofed. Now you have a leaky roof that can potentially cause further damages, possibly even mold.
And that's with something relatively straightforward compared to negotiating with creditors and collectors!
When you face settlement negotiations, you would be wise to hire professionals to handle the tough stuff. Keep it simple.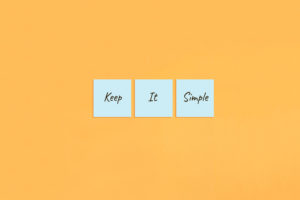 The best thing about working with a law firm like National Legal Center? Professionals who have had years of practice dealing with creditors and collection agencies will assist you. They will be able to make sure all the t's are crossed, and i's are dotted, so a collector doesn't try to come back after you in the future.
An attorney can help you navigate the legal complexities that might come up along the way, too. For example, what if you receive a summons? What if a collector offers a great deal, but you don't have enough money to take the deal? What if the collector says they will not settle? These are the situations that come up regularly when accounts are delinquent on unsecured debt. You'll be grateful to know who to reach out to for legal advice when these things come up!
Are debt settlement companies less expensive than debt settlement attorneys?
Surprisingly, debt settlement lawyer fees are often comparable in pricing to a debt settlement company.
Even though they generally charge about the same amount, there are so many things that a debt settlement company cannot do for their clients. Because a debt settlement company is not a law firm, they cannot offer legal advice. They cannot provide direct answers to your questions about lawsuits while settling debt. They cannot discuss an account's statute of limitations. They cannot advise you on limiting your risks to protect yourself in the event of a credit card lawsuit.
The attorney-client relationship is incredibly valuable to consumers. A part of this relationship includes diving a bit deeper than you could with a non-attorney, specifically on your legal risks. Additionally, you receive a level of confidentiality that the attorney-client relationship protects. The level of privacy and legal strategy simply cannot be provided by a debt settlement company. We'll be upfront and transparent about everything from the tax consequences of the settlement process to the risks and rewards.
So, while debt settlement companies charge about the same as a debt settlement law firm, you get tremendously more value from working with an attorney who can speak to all of these matters.
Okay, now that we've covered all the groundwork, on with the show!
It's Time To Call A Debt Settlement Attorney When…
Your are facing an overwhelming amount of unsecured debt.
Suppose you have 1 or 2 delinquent accounts that are smaller, or your total debts is mostly comprised of medical bills or is under $10,000. In that case, it probably doesn't make sense to hire an attorney for debt relief. A debt management plan may be more suitable when you need a bit of a helping hand to lower your interest rates or monthly payments. The larger your balances are, the greater your opportunity for savings becomes. When you factor in legal fees and other considerations, it is generally suggested that you only consider hiring a lawyer for debt settlement work if you owe more than $10,000 in unsecured debt.
You know you cannot meet your minimum payments.
If you are making minimum payments each month and are seeing progress, stay the course! We want you to become debt-free with as few drawbacks as possible. An affordable payment plan may take a long time, but traditional repayment will help avoid late fees while you pay the balances you owe.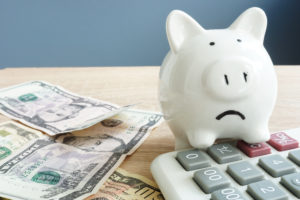 Are you struggling to make those minimum payments and falling further into crushing debt? Or maybe you received a collection letter with an offer you wished you could take, but just can't afford it. If so, it's time to consider all available options for dealing with the situation. You can request help from a lawyer to settle your accounts as a means to pay them down in a more affordable manner.
Pay the entire debt if you can. If you cannot, then speak with a case analyst at National Legal Center who has extensive experience with the options that are available.
You consider bankruptcy for debt relief.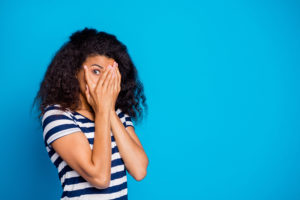 Many of our clients are surprised to learn that they do not need to file bankruptcy to deal with overwhelming debt. There are many options to consider. For example, you may negotiate a settlement, request the collector validate the debt, or take another approach that is the right solution for you.
Are you considering a bankruptcy filing but would prefer to avoid it? If so, this is an excellent time to consider hiring a debt relief attorney. To be confident with whatever decision you choose, it is a good idea to consult with a bankruptcy attorney, too. This way, you can have a complete understanding of your available options.
Our firm employs many attorneys who practice bankruptcy. If not, we know many bankruptcy attorneys who offer a free consultation. We'll be glad to make the connection.
You are facing a debt collection lawsuit.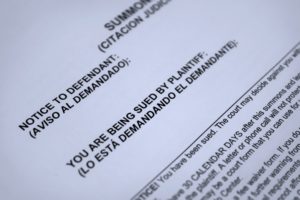 Debt collectors make a lot of wild claims. Sometimes it can be hard to tell when they're trying to scare you and when they really mean business.
Sometimes creditors will file a lawsuit on unsecured debts. Unfortunately, this can sometimes push consumers right into filing bankruptcy prematurely. Let's face it—lawsuits are scary! You DO have options, though.
If you had to stop making payments on your debt and are facing a debt collection lawsuit, National Legal Center is here to help. We can provide legal information about the risks associated with the lawsuit. Even if you don't have a lump sum to negotiate with them right now, we are very familiar with settling debts even after they've gone to a lawsuit.
It can be easy to focus solely on the lawsuit, but it is essential to remember your other debts, too. We'll help you create a plan of action to deal with all of your creditors. Time is of the essence with debt collection lawsuits, though, so please connect with us right away to discuss the details of your case.
You're worried about wage garnishment.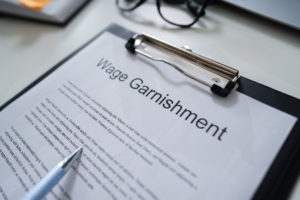 When a creditor obtains a judgment against you, they may attempt to garnish your wages. In addition to wage garnishment, they can also try to levy money from your bank account, place a lien against your real estate, or seize personal assets. If a judgment has been entered against you, don't ignore it. Speak with the professionals at National Legal to come up with a plan of action to deal with the matter.
Need professional help? Talk to a debt settlement lawyer.
These situations are certainly difficult. There is hope though!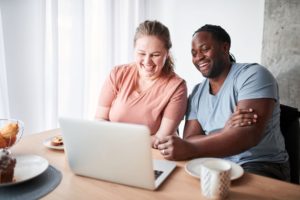 When you're struggling to keep up with payments, it can be challenging to determine which actions you should take. If you're wondering "is debt settlement right for me?", National Legal Center is ready to help. Contact us today at 800-728-5285, or complete the short form on this page for a free consultation. Let's talk about your debt relief options. We're ready to help you Stand Up To Debt!