Key Highlights
Debt settlement and credit counseling companies have seen a 20% increase in organic web traffic in the past six months
For-profit debt relief sales representatives are incentivized to sell their solution… even if it doesn't solve the consumer's problem
Financial professionals can help their clients find real solutions for their financial troubles and spot dangerous  debt relief scams
Discover how financial pro's are teaming up with NLC to help consumers overcome investment-stopping debt
Recession Signals from The Debt Relief Industry
The industry has been relatively quiet since those regulations were imposed and the economy settled down…until now. From calls from figureheads like Jamie Dimon of Chase Bank to more tangible economic indicators, economic turmoil has people's attention. And opportunity looms large for the debt relief industry.
Debt settlement companies and the businesses that support them are beginning to pop up again, just like they did during the last financial crisis. I've been in the debt relief space since 2008, and old names are popping up left and right- some with a grin, others with a cringe.
Not only are old players coming back into the mix, but data suggests the industry may be poised for a boom, too. Looking solely at direct website traffic (which does not come from pay-per-click ads) gathered from data analytics platform SEMRush, some major debt settlement and credit counseling companies appear to have seen a 15-20% increase in their organic web traffic in the past six months.

Also, Google search volume for several key phrases related to our industry-phrases such as debt relief, debt relief services, debt relief attorney, and debt settlement attorney- is up 900% since last year.
A Lull In Demand
It's important to note that consumer need for the help of debt settlement companies and bankruptcy has been at a historic low. The lull of demand over the past few years contributes greatly to the dramatic spike in demand suggested above.
Due to many economic factors way more complex than I can properly convey, consumers haven't had a real need for debt relief companies in the past few years. Stimulus programs, bank-offered hardship relief, lifestyle adjustments, debt forgiveness, and more have all allowed people to "be okay." Now, it seems the swings of inflation, deflation, and everything in between have become unmanageable for some again.
Credit Card Delinquency Rates Moving into 2023
One strong economic indicator that drives the debt relief industry is the credit card delinquency rate. This statistic does not consider payments that are just a few days late, as delinquency technically only happens 30 days after nonpayment. Here's a look at the credit card delinquency rate from 2000 to the present.
The spike in delinquency rates in 2008 is no surprise. That's when the financial world came tumbling down. We saw a major correction as banks faced pressure to rein in the delinquencies (that actually made them a tremendous amount of profit) with the implementation of the CARD Act of 2009, but the damage was already done.
Even after those corrections lowered the delinquency rate, the pandemic brought unexpected forms of relief, putting the credit card delinquency rate at a historical low from 2020 through 2022 as indicated in the chart above.
Credit card delinquency rates are still at a historic low, but the curve has turned, and all the external signs seem to indicate it will continue to rise. The debt relief industry really settled down once delinquency rates dropped below 3% in 2012. If the credit card delinquency rate is as tied to consumer demand for debt relief services as one might imagine, it makes sense to see increased web traffic as delinquency rates are rising.
Between keeping our ear to the ground and the data we're seeing, the internet and the debt relief industry clearly expect a significant uptick in demand for our services in the very near future.
Why This Matters to Financial Professionals
As a financial professional, it's important to know how to guide your clients to help they can count on and how to spot a debt relief scam. You are the person and people who will be on the front lines when things start to go south for your clients. They will come to you for help.
Last time, the best anyone could really do was offer a generic suggestion to find a debt relief company without direction. Consumers without direction will succumb to marketing. They'll call a number from a radio ad, tv commercial, or internet ad. Then, they're sold on a solution that wasn't really right for them in the first place. For-profit companies have one goal, to make money.
The moment a for-profit debt relief company has someone on the phone, the sales representative is trained to sell that person their solution. Even if it might not be the best solution for the consumer, or if it could damage their financial future, a sales representative that is commissioned to enroll people for the shortest term possible could make bad suggestions. It's not uncommon to hear that people were encouraged to withdraw funds from their 401k to pay off debt. We know this is almost always a bad idea. But when a blissfully ignorant young sales agent wants to earn a paycheck and please their equally ignorant manager, bad things happen to good people.
This is a big problem, and it's one that is difficult to overcome, but it is solvable.
The debt relief industry doesn't have to be a shadow industry. It can do a tremendous amount of good if the right people get connected with the right solutions.


The Need-to-Know About Debt Relief Programs
Here are three things you can do to prepare for the blast of manipulative debt relief marketing we'll all experience:
1) Get a quick understanding of the solutions provided by the debt relief industry (debt resolution, credit counseling, debt settlement, bankruptcy, etc.)
2) Know when to refer someone to a debt relief attorney or other debt relief program for help.
3) Educate your clients about how to avoid debt relief scams and find the help they actually need.
We'll be breaking down all three of these topics in future articles, but for now, we'll share a high-level overview of what really matters.
Understanding the National Debt Relief Industry
If you ever had a call where a client says they'll be chatting with their auto insurance agent about opening a new bank account, you'd quickly point out the flaw in their plan. Likewise, you don't want to let someone who is facing a debt collection lawsuit call a credit repair company. They're just not the pros for the job.
Let's begin with an overview of the types of companies involved. There are four main types of companies in the space, and a fifth that is more or less just a scam.
Debt Relief Attorneys
That's us. We help people understand and evaluate their legal risks when it comes to debt and credit. We help them consider the risks involved with any decision they might make, whether that be our strategies to help them resolve debt without bankruptcy, filing for bankruptcy, or dealing with a debt collector that's harassing them, all while working to protect their wages and assets from aggressive collection tactics.
Our law firm provides the debt negotiation services offered by debt settlement companies (whom you'll learn about below), except our state-licensed attorneys can offer legal advice on legal matters, all for a similar cost to a for-profit debt settlement company. We also use other legal strategies to protect the client and help them obtain the best possible outcome to reach their goals.
Law firms are subject to ethics rules under the American BAR Association, which discourage law firms from suggesting our legal service if we think there's a better one available. So, while most people are able to get back on track without needing our services, we're an excellent starting point for a consumer in debt. National Legal Center is a consumer rights law firm helping people in 36 states and growing.
Who do we help in a nutshell? People who are overwhelmed with unsecured debt. People on a fixed income who are choosing between eating and paying their debts. We can keep it that broad for now, or you can learn more about our legal services.
Want to connect people to us? Have them call 800-728-5285, or they can visit us at nationallegal.com. Want to connect people to us regularly? Line up a chat about how we can help your people.


Credit Counseling Agencies
These are typically non-profit companies that help people develop a budget and work with their creditors to set up a debt management plan which is a roundabout way of debt consolidation. They can also help people find the appropriate solutions for them.
So long as you're connected with a reputable credit counseling agency (we do have our favorites) which you can find through the US Justice Department, you can be relatively sure you're connecting them with the good guys.
Debt Settlement Companies
With fewer rules on their marketing than law firms or non-profit organizations, for-profit debt settlement companies are probably the loudest of advertisers.
These companies are best for straightforward situations where a consumer is unable to avoid charge-off, which happens after around six months of delinquency on unsecured debt. The goal is to settle the debt for less than what's owed. Trouble looms here when consumers receive a wink-wink nudge-nudge to default on their debt when they really didn't need to. The new rules are supposed to prevent that, but scripts are easily designed to convey messages without saying them.
Credit Repair Organizations
These companies claim to help people improve their credit scores by disputing negative items on a credit report. This is good if there are truly incorrect items and the consumer doesn't have the interest or know how to mail off a letter and follow up with it. It's a perfectly fine process, but it has been made to seem incredibly complex when truly it isn't.
Credit repair is not a financial solution. It is a solution to credit scores which are a surface-level problem. It does not eliminate debt, lower payments, or make anything go away from anywhere other than a credit report.
Also, and this is important when a valid delinquent debt is challenged by a credit repair company, the creditor has just been forced to gather up all the information they need to file a debt collection lawsuit. The companies that people pay to improve their credit are doing exactly what people hire them to do, but the flaw is that it creates a greater risk for the underlying problem, which is the debt.
Debt Validation Companies
Another entity that is very much in the shadows is debt validation or debt elimination companies. These are horribly risky and are essentially outright scams.
Debt validation may have some proper use case somewhere that is valid for consumers, but it's sure hard to find, and very few consumers will be capable of determining if that is actually a valid approach for them. These companies use the most egregious of business tactics, using tricky language and claiming straw man legal theories to say a debt isn't valid and therefore does not need to be repaid.
The consumer has to pay them a big fee that is much more manageable than their monthly credit card payment, and in return, the company will convince them that all their problems don't really exist because the debt isn't valid. Then the consumer gets sued, a judge says the debt was valid all along, wages are garnished, and the debt validation company disappears after pointing to something in their contract that is meant to think the consumer is prevented from taking action against them.
There are some situations where debts really aren't valid. Some really can't be enforced due to state and federal laws. But these situations are rarely the reality for a consumer who calls us. Yes, it may happen over time and with intentional and ethical strategy, but it's certainly the exception rather than the rule, and companies who claim otherwise are using incredibly misleading and downright unethical business practices.


2022 Brings A New Era for Debt Settlement Programs
While I am presenting my experience as a legal marketer with an understanding of the debt relief space, there are others within the firm who can share a different, deeper perspective, too.
An Emphasis on Risk and Risk Management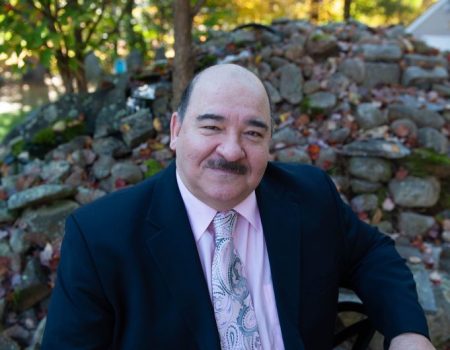 For an update on some of the challenges debt settlement companies may face as the credit card default rate rises, I turned to our law firm's Director, David Gelinas. Gelinas shared that "assessing a consumer's legal risk during the initial consultations is central to providing sound debt relief advice.
Just as a licensed investment consultant should assess an individual's comfort level of risk when considering an investment, a consumer considering debt relief should be made aware of their potential legal risks so they can make an informed decision if debt settlement is right for them. A risk assessment should not only include the consumer's individual situation (i.e., Assets at risk and source of income, etc.) but should also include an assessment of the laws of the state in which the consumer resides."
Further, Gelinas says, "debt collection lawsuits are far more common during the debt settlement process than people are led to believe. Potential clients should be aware of what legal assistance will be available should a lawsuit ensue. Non-attorney debt relief consultants typically downplay the legal risks associated with the debt settlement process."
Gelinas says that only licensed attorneys should provide consumers with a legal review of their potential legal risks. However, he also acknowledges that debt settlement companies are in a difficult spot when it comes to discussing potential legal risk because doing so may be considered the unauthorized practice of law (UPL). While it's often standard practice for debt settlement consultants to tell potential clients not to worry about lawsuits or that they have an attorney network they can be referred to if a lawsuit occurs, the time to assess a potential client's legal risk and develop a legal strategy should be done at the beginning of a debt relief plan, not later."

Debt Buyers are Faster to File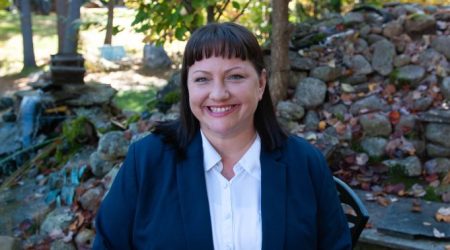 I also spoke with our Practice Administrator, Attorney Michelle Creeden, who recently shared something interesting in a meeting. I reached out to ask her to expand on what she had shared.
"We have been seeing a push lately for debt buyers to send their accounts out to law firms right away. In the past, the accounts would have been sent to debt collectors first to see if money can be recovered without the added pressure and expense of litigation. Now debt buyers are hiring law firms and heading straight into court to secure a judgment against consumers."
This is just another step in the long-growing trend of debt collectors over-leveraging the court system to put heavy pressure on debtors.
The Solution Lies In the Problem
Just as debt buyers are going straight to law firms, so too should the people who owe them money.
As Director Gelinas shared, debt settlement companies cannot offer legal advice or assist a consumer with a lawsuit. They may tap into attorney networks, which can have excellent value but are detached and limited by being a reactive approach rather than a proactive one.
Debt settlement companies do still have their place, but consumers are more likely to be sued if they stop paying their credit cards than they used to. It's a real hurdle the industry will face this time around. If they don't do it proactively, consumers can get hurt.
Again, the solution is that people who need help with debt should speak with an attorney who is familiar with the laws of their state when it comes to debt and debt collection. This way, their risk can be assessed from the very beginning, and their approach to resolving debt is based on risk and goals rather than a shallow consideration of their actual financial needs.
Here's Where Financial Professionals Come In
Debt is a very real and difficult thing for people. When debt becomes overwhelming, people need help, clarity, and understanding of their options.
The debt relief industry has changed a lot in the past few years and will continue to do so. New companies are forming all the time to help people with their debt. But you can't just recommend any company that comes along. You need to do your research and know where you're sending someone.
On that note, financial professionals do need to be familiar enough with debt relief companies to make recommendations when someone asks. Otherwise, the people who trust you for their financial, insurance, and investment needs could land in the wrong place and be taken advantage of.
To best serve the people who come to you for help with debt, you'll want to know who to send them to.
How to Vet a Debt Relief Company
How long has the company been in business?
If they've not been in business for more than five years, they haven't had a chance to prove their debt relief solution. Remember, these solutions take years.
Are they accredited by the BBB?
Some arguments against the BBB are valid, but the company should at least be around long enough and well-established enough for the BBB to recognize them. If the BBB doesn't know who they are, they haven't earned enough credibility to earn a confident referral.
Are they a member of AFCC, IAPDA, BAR, or other (real) associations?
Much like the BBB, this is subjective. Sometimes an association is little more than a fee for a stamp, but real ones will provide oversight and regulation of their members. Again, what we're looking to do is establish credibility.
Do they have good (legit) reviews online?
It's okay if they don't have a ton of reviews. People don't really like to speak publicly about being in debt, and there are big privacy concerns with companies sharing clients' names. Nevertheless, debt relief customer reviews indicate how the company operates. Take some time to read them and remember that real businesses aren't perfect. The humans that operate the businesses make mistakes, and it's okay to see 3 and 4 stars now and then.
How do they treat customers?
You can call with general questions or complete an online quote request to see how they treat a potential customer. If your intent is to vet them to send them referrals, most businesses would appreciate that effort rather than condemn it.
If they've passed all that, your next step is to take a gut-level "sneak peek behind the scenes" look at their messaging and their business practices. Both are very easy to find if you know what to look for.
Will they turn someone away if they aren't the right fit?
One of the most important indicators is to try to see how hard they'll try to put a round peg into a square hole. Companies that have holistic approaches to refer consumers to their needed solution without a referral fee are setting the gold standard for the debt relief industry. Those that do it with a referral fee (if it's even legal in the situation) should disclose it to the consumer.
Do they present their service as a helpful solution to an existing problem, or are they attempting to manufacture need?
If you go on their website (and if they don't have a website, there's little reason to look any further, by the way. That's a low bar to fail.) and it feels like they're trying to convince or even subtly trick the visitor that they need their debt relief service, you know that conversions are more important to the company than the client's actual needs. It's that simple.
Help Them Get Help and Avoid Scams
When a client shares their desperation with you about their financial situation, it's easy to want to do something. But, if you're not careful, that can lead to doing the wrong thing. Here are some basic tips for you to help your clients get the help they need without getting scammed:
1. Listen to their story
More than ever, people need to be heard. You may not offer the solution that they need, but there's a good chance they're going to share something valuable that helps you learn where to send them so they can get the help they do need. In doing that, you build a long-lasting relationship with the person, building deep customer loyalty.
2. See if you can right-fit them
Can you determine which company they're best to speak with? If they have a lawsuit or a complex situation, it's good to speak with a debt relief law firm like ours. The consultation is free, and if we can't help or see a better fit, we'll say it. If the person is current on their accounts and is feeling the pressure, a credit counseling agency is a way to go.
Since both law firms and non-profit credit counseling agencies are required to consider all available options, both of those should be spoken with before going the route of a credit repair or debt settlement company.
3. Encourage the vetting tips
As we shared earlier, it's important to only work with established, reputable companies. If the consumer seems able to go through that vetting process on their own, wonderful. If not, it might be good to have a company or two lined up in advance so you can give a confident suggestion.
4. Educate your clients about the process
With just a little knowledge of each business type, you'll be able to share enough information for a consumer to make an educated decision. In almost all cases, a credit counseling agency is a great, safe first place to start.
Calling Financial Professionals To Action
Debt relief companies get their customers from marketing channels just like every other business and financial professional. The difference is that people don't talk about debt, and the industry has intentionally lived in the shadows so that they have control over the messaging and how customers reach them.

If financial professionals can become informed, then consumers will become informed.

We should be able to trust that companies aren't going to mislead people when they're struggling. But we know that isn't the reality. Scams are coming. It's time to do your homework so you're ready to help by sending people to the right places.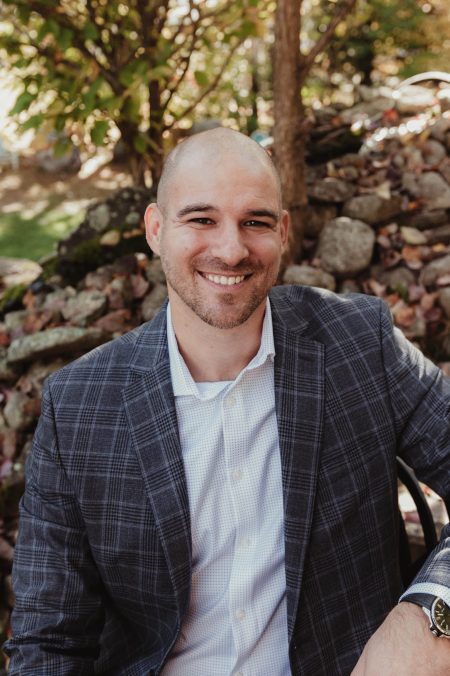 My current aim right is to get the word out about how people can avoid debt relief scams. I'm doing that by speaking to those of you on the front lines of personal finance.
Press and media: josh.richner@nationallegal.com
Connect on LinkedIn
Schedule a business development chat
Get more value from NLC in your inbox! Subscribe below.
The debt relief industry was in full swing during the 2008 financial crisis. Radio ads promising to "settle your debt for pennies on the dollar" blared across radio waves and infomercials. People in debt, desperate for help, responded. Unfortunately, while many of these companies attempted to provide a legitimate service, they were overshadowed by hordes of scams that preyed on desperate consumers.
Much-needed regulations came about in 2010 with the Federal Trade Commission's amendments to the Telemarketing Sales Rule (TSR). The new rules effectively ended many of the more egregious practices in the industry. The players behind the scenes, and their ill-gotten profits, quickly disappeared.
A handful of people stayed and adapted. They learned how to operate a compliant organization in a post-TSR world, changed directions, reevaluated business models, and started helping people in broader, often more holistic ways.
As someone who stayed, I can say it feels like history is about to repeat itself.
And that needs a serious discussion.