One of the worst traps you can fall into when you're dealing with debt is the minimum payment mindset. This is when you convince yourself that as long as you're making your minimum payments, you're doing OK.
You might even tell yourself that you're being responsible by not missing a payment. Sometimes, that's the best you can do. If that's the case, it might be time to speak with a debt settlement attorney.
Breaking free from the minimum payment mindset is one of the best things you can do for your overall #FinancialWellness. Here's why: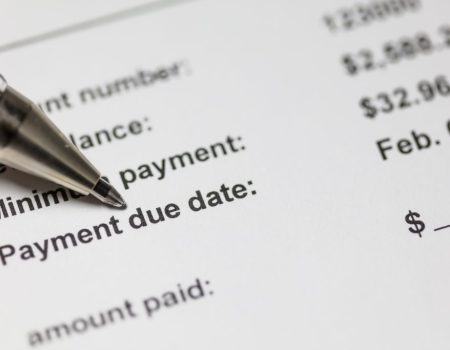 Minimum Payments Keep You Stuck in Debt
In fact, that's the plan.
Credit card companies and financial institutions make money by keeping you in debt. The longer it takes you to pay off your balance, the more interest you'll pay. 
And, if you only make your minimum payment, it will take a very long time to get out of debt. Just look at the numbers:
If you have a $5,000 balance on a credit card with an 18% APR and your minimum payment is $80. it will take you about 15 years to pay off the debt. And, you'll end up paying about $9,900 in interest on top of your principal of $5,000. Yes, you'll be paying almost twice as much  as what you borrowed.
Now, let's say you increase your payment to $100 per month. A simple $20 increase each month can lower the repayment period from 15 years to just under 8 years, and lowers your interest cost from $9,900 to $4,311.
The more you can add to your monthly payment, the better. But, even a small increase can have a big impact on how quickly you get out of debt and how much money you save in interest charges.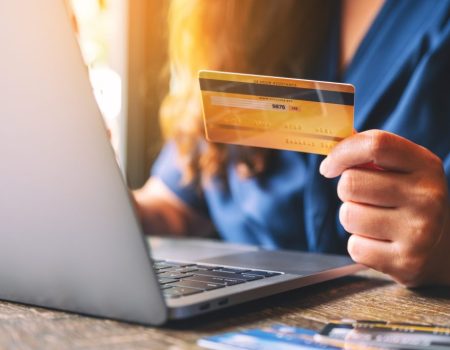 Minimum Payments Hurt Your Credit Score
Your credit score is one of the most important numbers in your financial life. It's used to determine whether you'll be approved for loans and lines of credit, and it can impact the interest rates you're offered.
Credit card companies report your payment information to the credit bureaus every month, including the amount of the payment and whether it was made on time.
But does only making the minimum payment hurt your score?
It definitely can, especially if you are still using your cards.
While you're doing a good job at keeping your payment history intact by making timely payments, your debt-to-credit ratio can be taking a hit. This is the amount of debt you're carrying compared to your credit limits, and it's one of the biggest factors in your credit score.
If you're only making your minimum payments, you may be hurting your debt-to-credit ratio, especially if you're still increasing the balances by using the cards.
Struggling with debt? There ARE options. Request a free consultation today!