A State-Specific 4th Stimulus Check Is Coming – Will You Get One?
Throughout the COVID-19 pandemic, we've seen significant assistance and relief offered by federal, state, and local governments. Some stimulus checks have been delivered broadly and to large groups of people, while others were issued based on income or need. So, we've all been wondering – will there be a fourth stimulus check?
The federal government has issued several stimulus checks to help citizens throughout the pandemic. With the current inflation rate in the United States at its highest since the 1980s, it's only natural that everyone is curiously awaiting the fourth stimulus check release date.
While there won't likely be federal stimulus payments in 2022, we can all use some extra money. If you live in specific states, a fourth stimulus check is coming. This time, economic impact payments will hit bank accounts thanks to state and city stimulus payments.
Read on to find out which cities and states are issuing stimulus checks and if you are eligible for one.
A Look at the First Three Rounds of Stimulus Payments
To help low and medium-income citizens through this crisis, the federal government has distributed large swaths of stimulus checks to eligible adults three times to date.
On March 11, 2021, the American Rescue Plan passed. $195 billion was given to 50 states, i.e., approximately $500 million for each state. The states have until 2024 to decide what they want to do with the money and until 2026 to spend it.
To provide direct assistance, the federal government distributed the first stimulus check of $1,200 in April 2020 for individuals, $2,400 for married couples, and an additional $500 per child under 17. 
The second stimulus check of $600—plus an additional $600 for each dependent aged 16 and under—was distributed in December 2020.
Finally, the third stimulus check was sent in March 2021 as an advance payment of the tax year 2021 Recovery Rebate Credit. Along with this, many Americans received a child tax credit—and an advanced child tax credit— which allowed the IRS to deliver money to millions of bank accounts for filers who claimed a dependent. Those who opted out of the advance payments would be able to claim the child tax credit and receive a higher refund when filing their tax return.
There Will Be a Fourth Stimulus Payment – Here's the Deal
So, now that we have established that there will be another stimulus check (just not from the federal government or the federal reserve bank), here's what to expect.
Who Will Get the 4th Stimulus Check?
Who gets the 4th stimulus check will be largely determined on a state-by-state basis. Even then, most of them are hardship-based or limited to specific professions, so eligibility criteria also comes into play.
States offering some version of a fourth stimulus check generally allocate funds to help the unemployed, front-line workers, families with young children, and other subsets of the state population.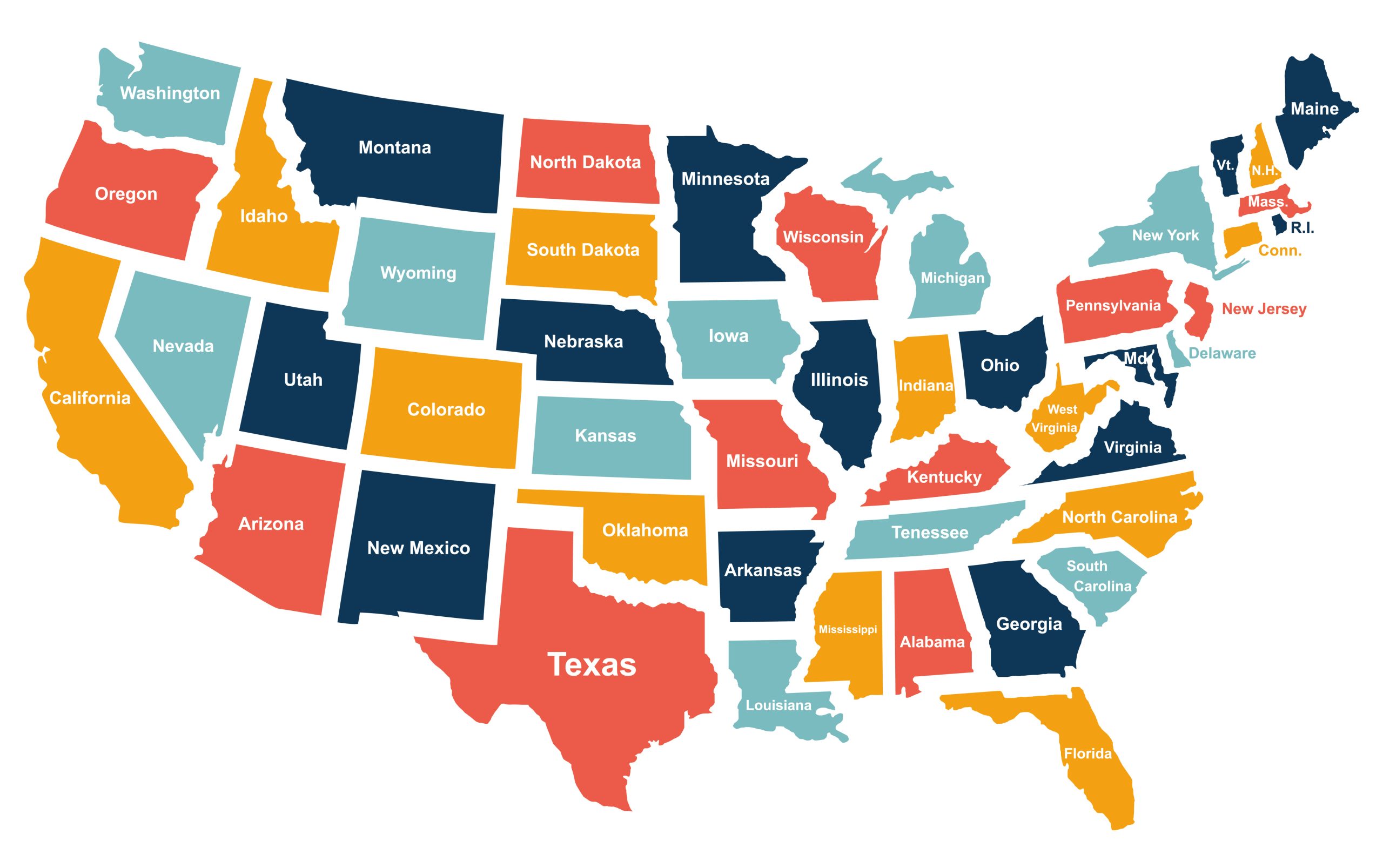 These States Will Issue State-Specific Stimulus Checks
Some states using the allocated funds in the American Rescue Plan decided to use it to give stimulus checks to specific groups of people. Every state has different criteria. However, the common theme is that people from a particular income group or who experienced specific economic loss, such as unemployment, are eligible for the next stimulus checks or other pandemic assistance.
overwhelmed with debt? our law firm can help.  Schedule your free consultation today.
These U.S. states are distributing state and occupation-specific stimulus checks to their residents:
These Cities Will Issue the City-Specific Stimulus Payment
Many cities have decided to step up and distribute fourth stimulus checks. The common trend in these cities is an aim to help those hardest hit by the pandemic.
These are the United States cities that are distributing city-specific stimulus checks to their residents:
These Professionals Will Receive Another Stimulus Check
The states and cities referenced above are issuing fourth stimulus checks to help in the pandemic. Some regions are also offering relief to specific professions.
Teachers: Florida, Georgia, Michigan, Tennessee, and Texas are issuing stimulus checks to contribute to teachers in their state. Each state has its own criteria to aid their teachers and funds will either go directly to the teacher or to the school to support teachers and education.
Front-Line Workers: Maine and Vermont are issuing stimulus checks to the personnel that worked in the pandemic.
Healthcare Personnel: Missouri is aiding the people working in mental health facilities, nursing homes, and correctional facilities.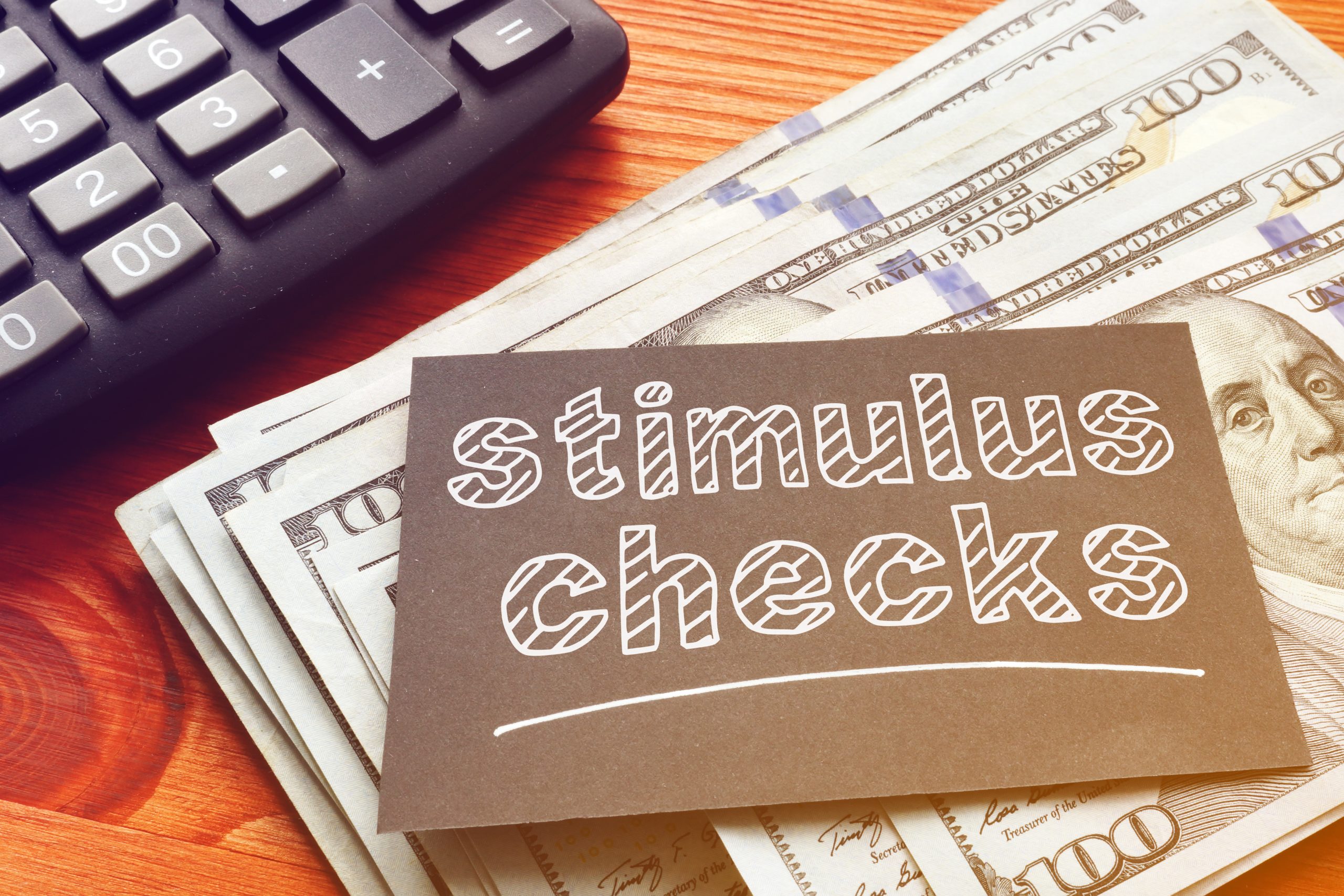 What if You Won't Receive the Next Stimulus Check, but Need Financial Help?
A fourth stimulus check can be a relief for people who've struggled during the pandemic and need a fresh start. However, if you aren't in a state or occupation that is eligible for help but need financial support, there are alternatives.
Alternative Forms of Pandemic Relief Continuing in 2022
America has an active COVID-19 Economic Relief program. There are many plans and relief options provided to help people get back on their feet if they're financially impacted by the pandemic. While most of the benefits are offered through government entities and non-profit organizations, it is worth reviewing the different efforts being taken to help.
In addition to the government relief programs, companies and services are available to help if you're struggling financially. We'll review several options worth considering based on your unique needs.
Debt Consolidation
If you have credit card debts piling up, it can get stressful. Consolidating your debts into one monthly payment can help you get organized and make it easier to pay off your balances.
Often, consolidation has the benefit of lowering your average interest rate, too. With rising inflation, it's more important than ever to save extra money wherever possible.
Many financial institutions offer debt consolidation loans, or you can consider a balance transfer credit card. This approach is best when you are current on your debts and can continue to stay current, but can use a bit of a helping hand.
Debt Settlement
If you have a significant amount of debt on your shoulders and are behind or are likely to fall behind, debt settlement might make sense. You can take a DIY approach to settlement, work with a for-profit debt settlement company, or get the help of a debt settlement attorney. Many consumers may not realize that a debt relief attorney can help navigate debt without necessarily resorting to bankruptcy, but many legal strategies can be considered based on your needs. 
Want to know a secret that debt settlement companies don't want you to know? You can usually get legal representation from a state licensed attorney for the around same cost (or less!) than what is charged by debt settlement companies. Get a free consultation today!
The debt relief attorneys at National Legal Center can walk you through the entire debt resolution process on all your accounts. As with all options, negotiating settlements has pros and cons, so make sure you have a thorough understanding before getting started.
National Legal Center is a consumer rights law firm committed to helping good people overcome bad debt. Our team has worked with tens of thousands of consumers over the years. If you're one of the American households struggling with debt, complete the form below to see if a debt settlement attorney can help you put your debt behind you once and for all.
Filing Bankruptcy
If you're overwhelmed with debt and can't afford the monthly payment needed for consolidation or settlement, you might consider Chapter 7 or Chapter 13 bankruptcy. Filing bankruptcy may feel like a last resort because of the drawbacks, but it can be an appropriate way to solve your debt struggles. We recommend you speak with a bankruptcy attorney to fully understand the option.
Not all attorneys at National Legal Center practice bankruptcy, but some do. Give us a call to discuss your situation. If we can't help you, we'll do our best to point you in the right direction.
Conclusion
Another stimulus check can be a breath of fresh air for people struggling during this pandemic. However, it's not something you want to depend on. Even if you are likely to receive another stimulus check, it may not be clear exactly when you'll receive it, and amounts can vary. Your best bet is to consider any pandemic relief funds to be a bonus. Build your budget and personal financial plan around your current income.
If debt has you down, we're here to help you up. Complete the form below to #standuptodebt with National Legal Center!
Need a lifeline to help with debt? We can't issue stimulus checks like the government, but our debt relief law firm can explore options with you. Request a free consultation today!